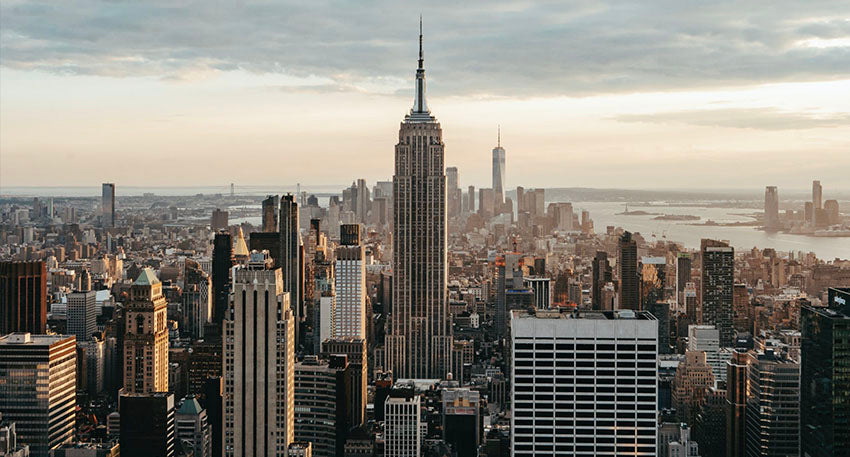 Posted on
---
The Best Spin Studios in New York City
While taking a long bike ride from Clinton Hill to Chelsea can be a great way to spend an afternoon, not everyone wants to fight New York City traffic or go such a long way for the workout. And for those who don't mind the long haul – who look forward to journeys between NYC and Washington or even places like Montreal – the reality of cold winter weather cuts down on available time through the year. Even annual maintenance and trail closures can interfere with outdoor rides.
The best solution? Find a good spin studio for cycling in New York City and beyond, and find a community that can bike indoors, year-round.
1. Spiked Spin & Wellness Co.
1171 Fulton St, Brooklyn

Spiked Wellness is known for being inclusive, energetic, and focused on wellness, using the power of music to inspire riders to their best performance. If you need an upbeat class with a great atmosphere that keeps you moving, Spiked is a great option located in central Brooklyn, just north of Prospect Park.
2. Peloton Studios, New York
370 10
th
Ave, Manhattan
With classes led by some of indoor cycling's best instructors, and done in-person or streamed directly to the bike,
Peloton Studios
offers all you need in a spin class – and then some. Peloton is one of the hobby's biggest names, and this studio is a must-see for fans across Midtown, Chelsea, Hell's Kitchen, and the rest of the island, offering an intense experience that showcases the best of the sport. Just don't forget
your spintowel
! (Make sure you check in for closures regarding ongoing COVID restrictions, too.)
3. BYKlyn
421 Dean St, Brooklyn

If you really want the outdoor experience without all the traffic, BYKlyn is the place to go. This highly rated, ultra-inclusive spin studio has created an outdoor space called the Yard to accommodate classes with COVID considerations, providing the same excellent energy and motivation that riders have come to expect over the years. Authentically Brooklyn, this diverse and welcoming community is great for newcomers and veterans alike – so don't be afraid to come on down to Boerum Hill and break a sweat. 
4. Swerve Fitness
Multiple locations (Flatiron, Midtown, Brooklyn)
Though in-person classes are on hold until the pandemic restrictions are reduced,
Swerve Fitness is well-known
throughout New York for offering fun, fitness, and encouragement all in one package. If you've already got a spin bike at home, book a live session class and join in with the rest of the riders to get that in-person feel you're likely missing – you'll be glad you did! And of course, if you're around central Manhattan or the Flatiron area, check back in when they reopen.
There are many other spin studios around New York City, from Washington Heights to Garden City to Brighton Beach and everywhere between. Even better, there's a flourishing culture of people who love to ride at all of them or follow along with the classes at home. Wherever you end up riding, make sure you stay comfortable and prepared with the right items from dripaccessory – like towels, hair ties, tote bags, and more. With these, you'll be good to go for many more miles in the future!
Join Now!
Subscribe to get special offers, free giveaways, and once-in-a-lifetime deals. We promise to send emails you will love.