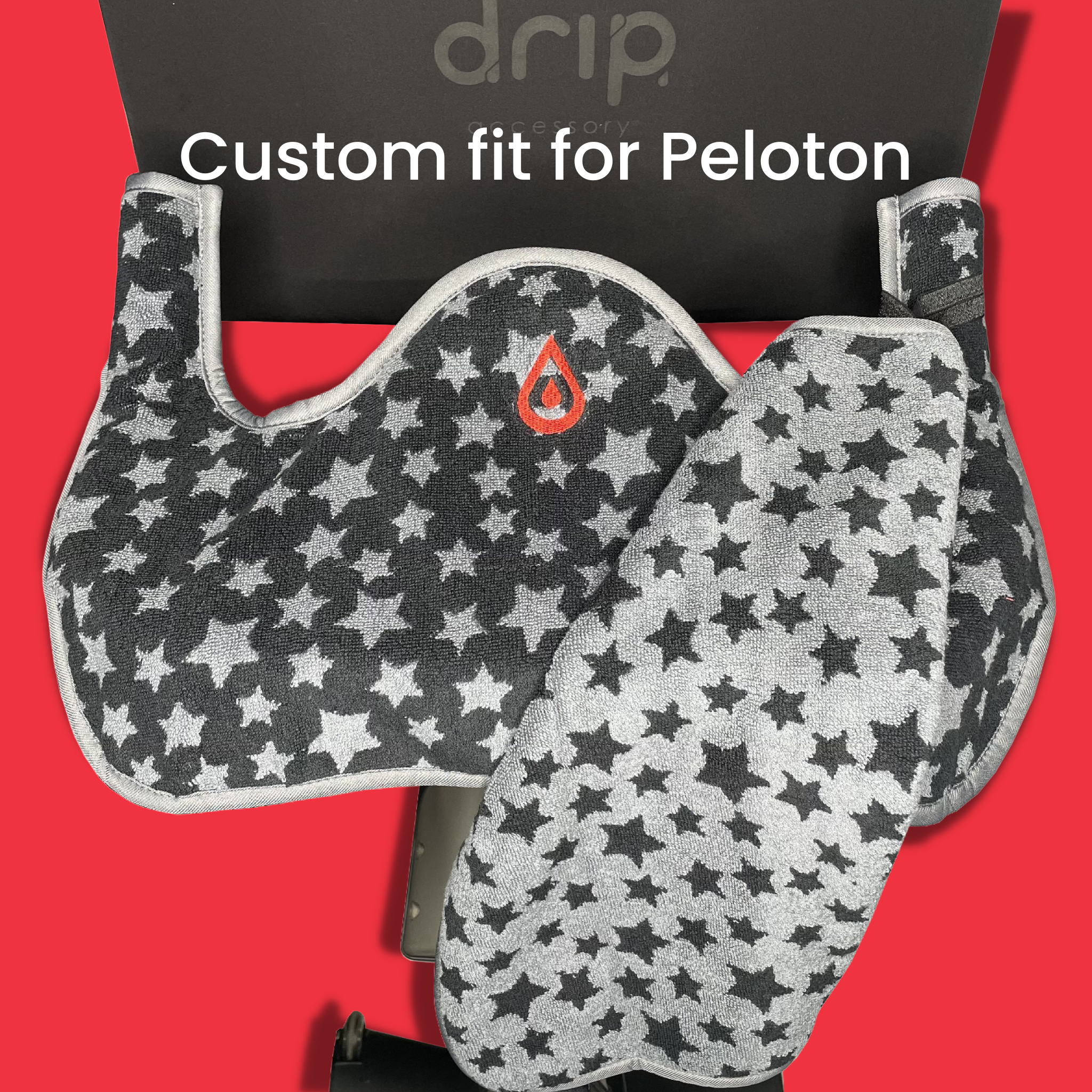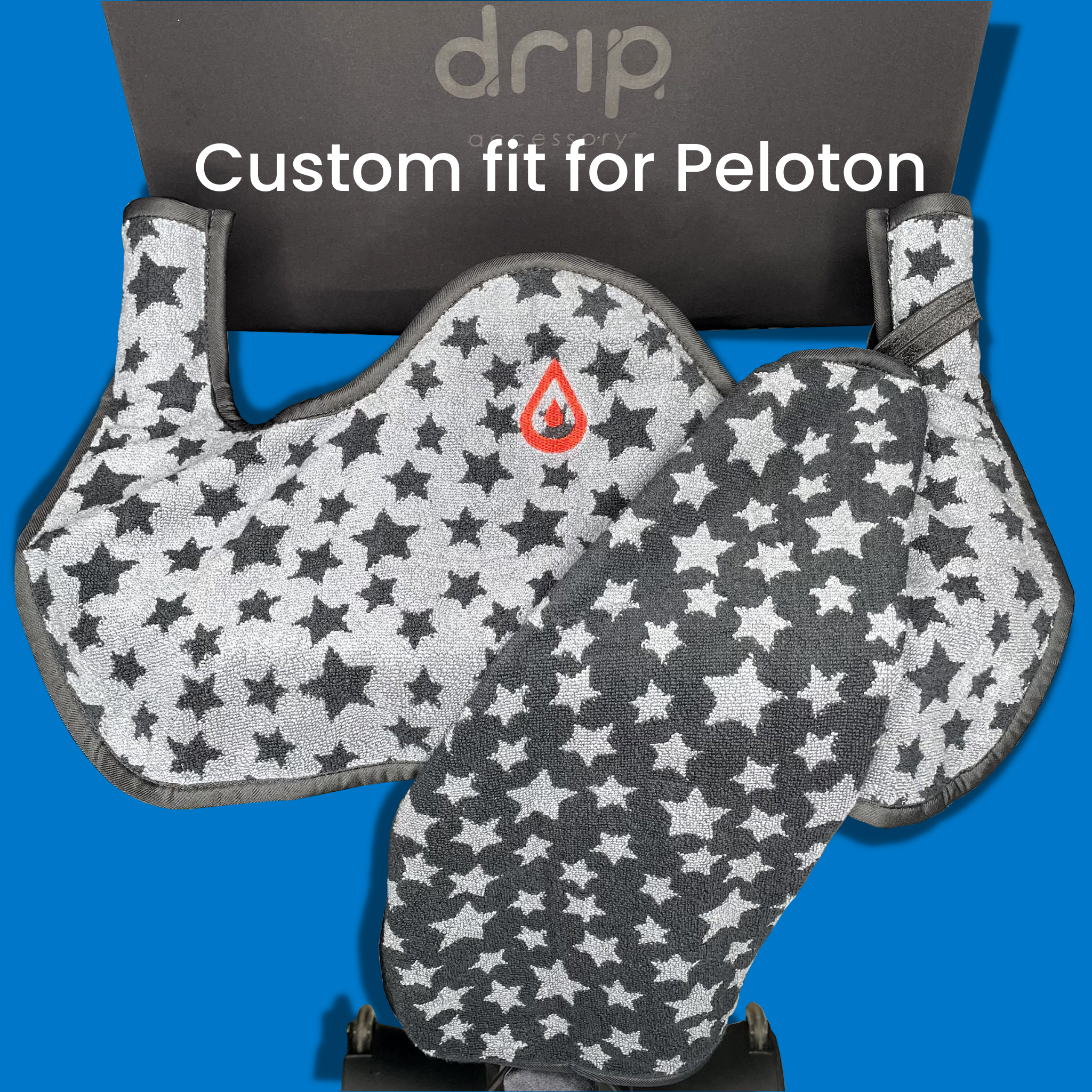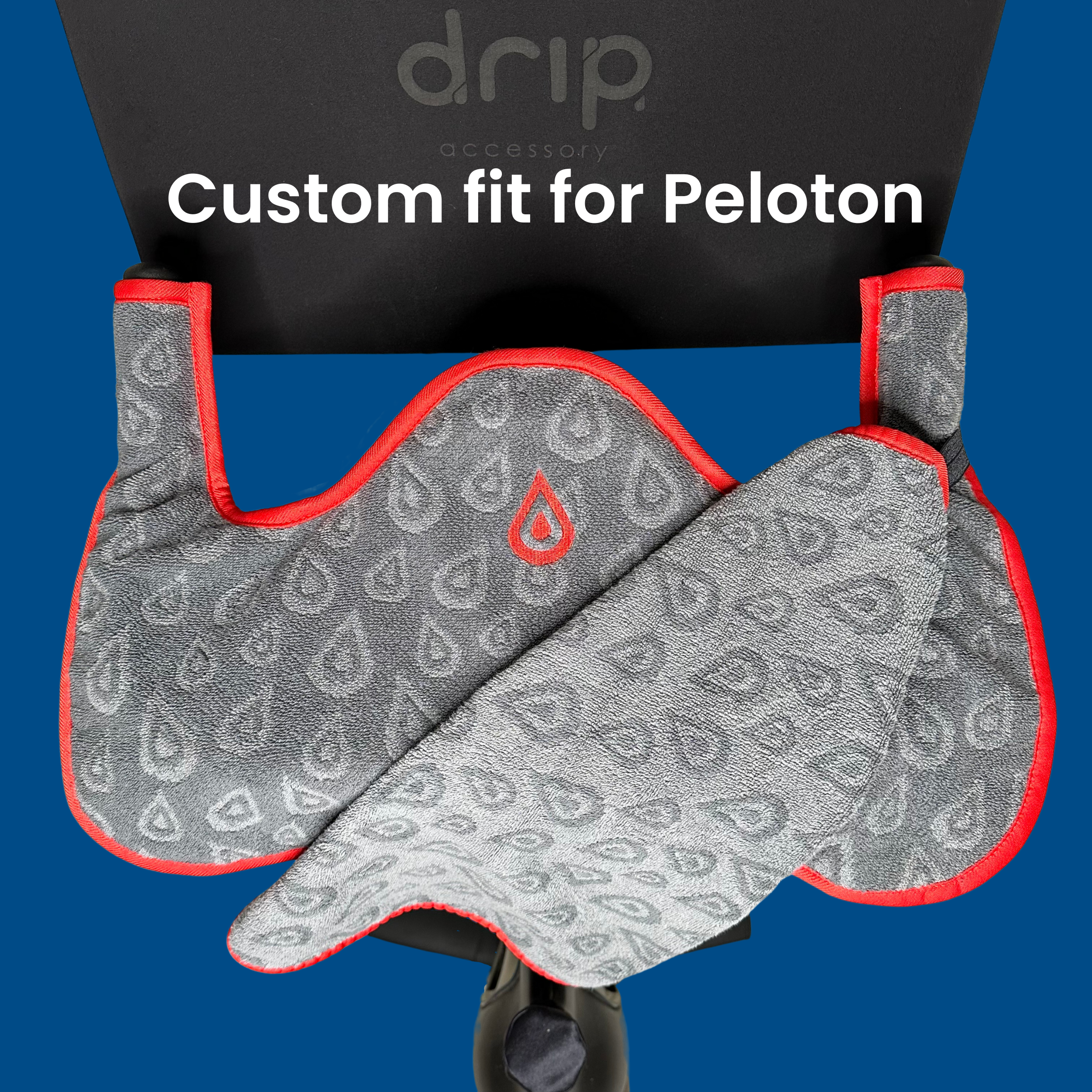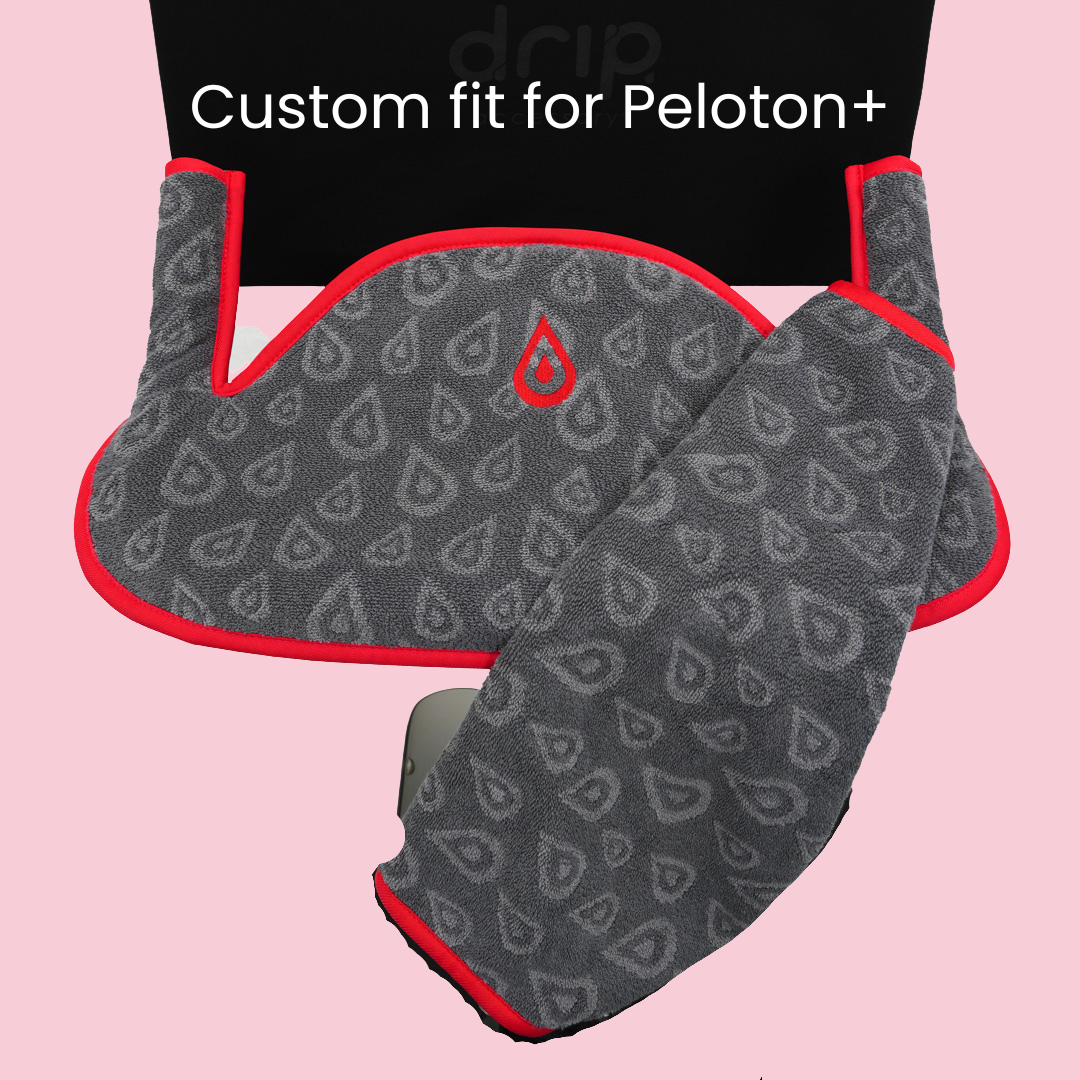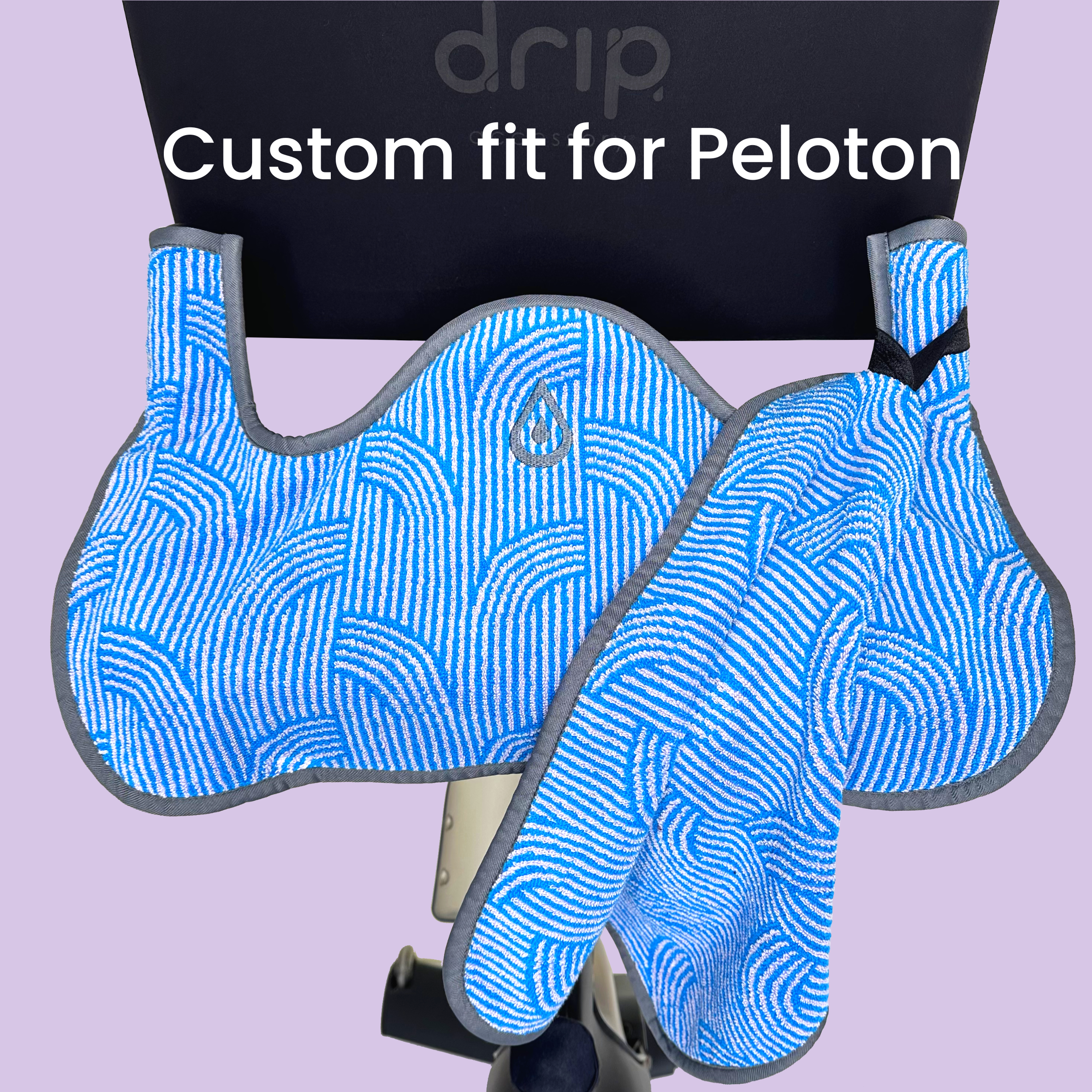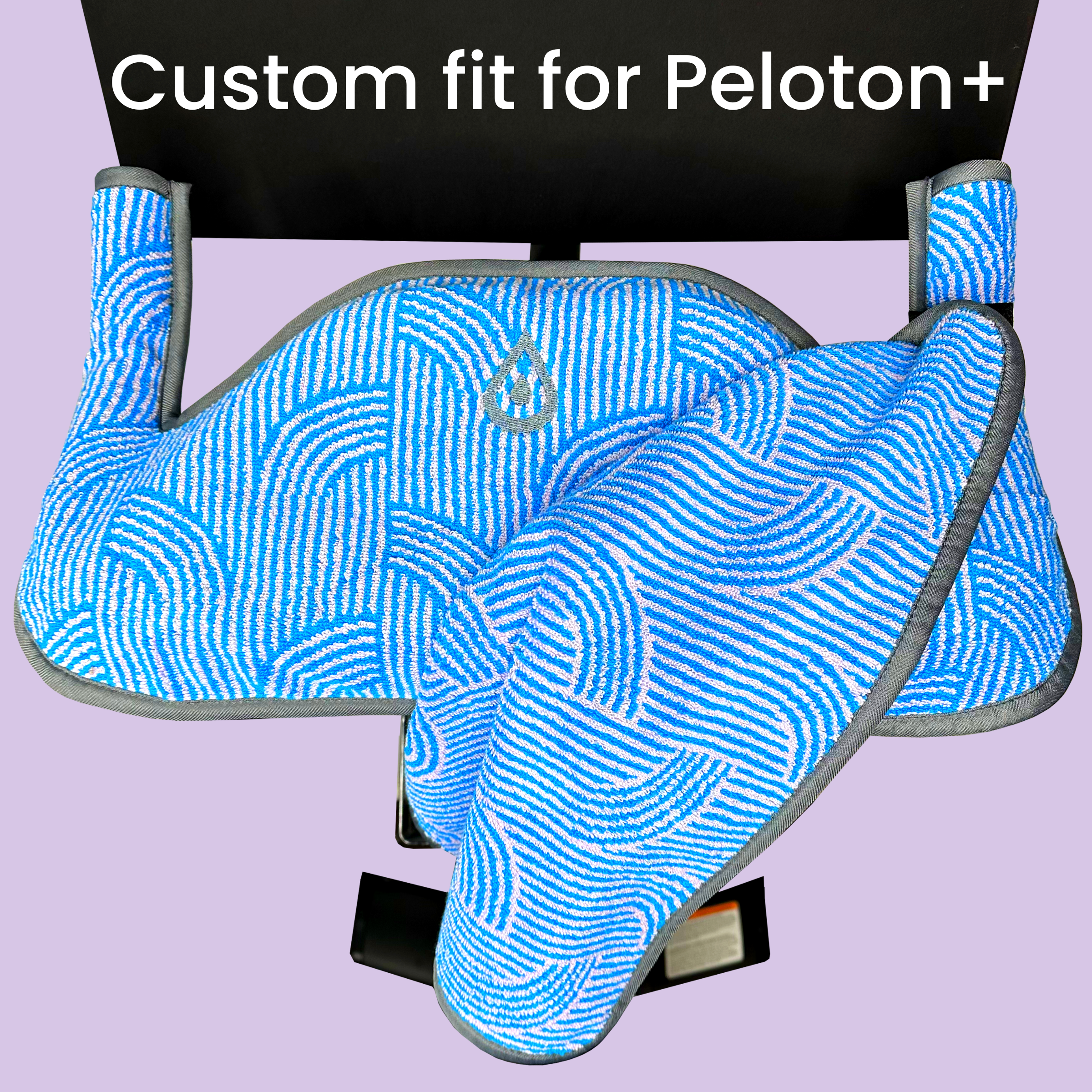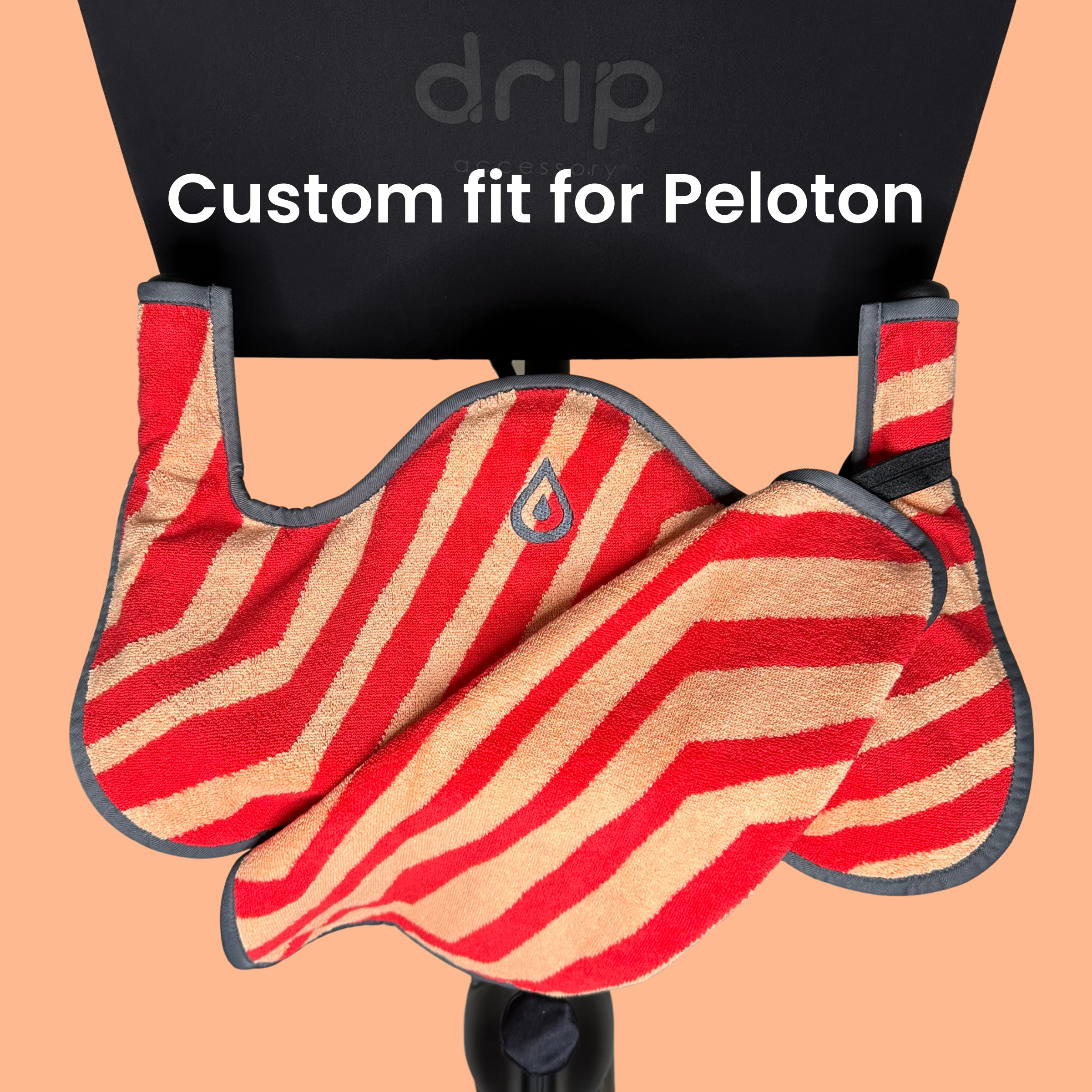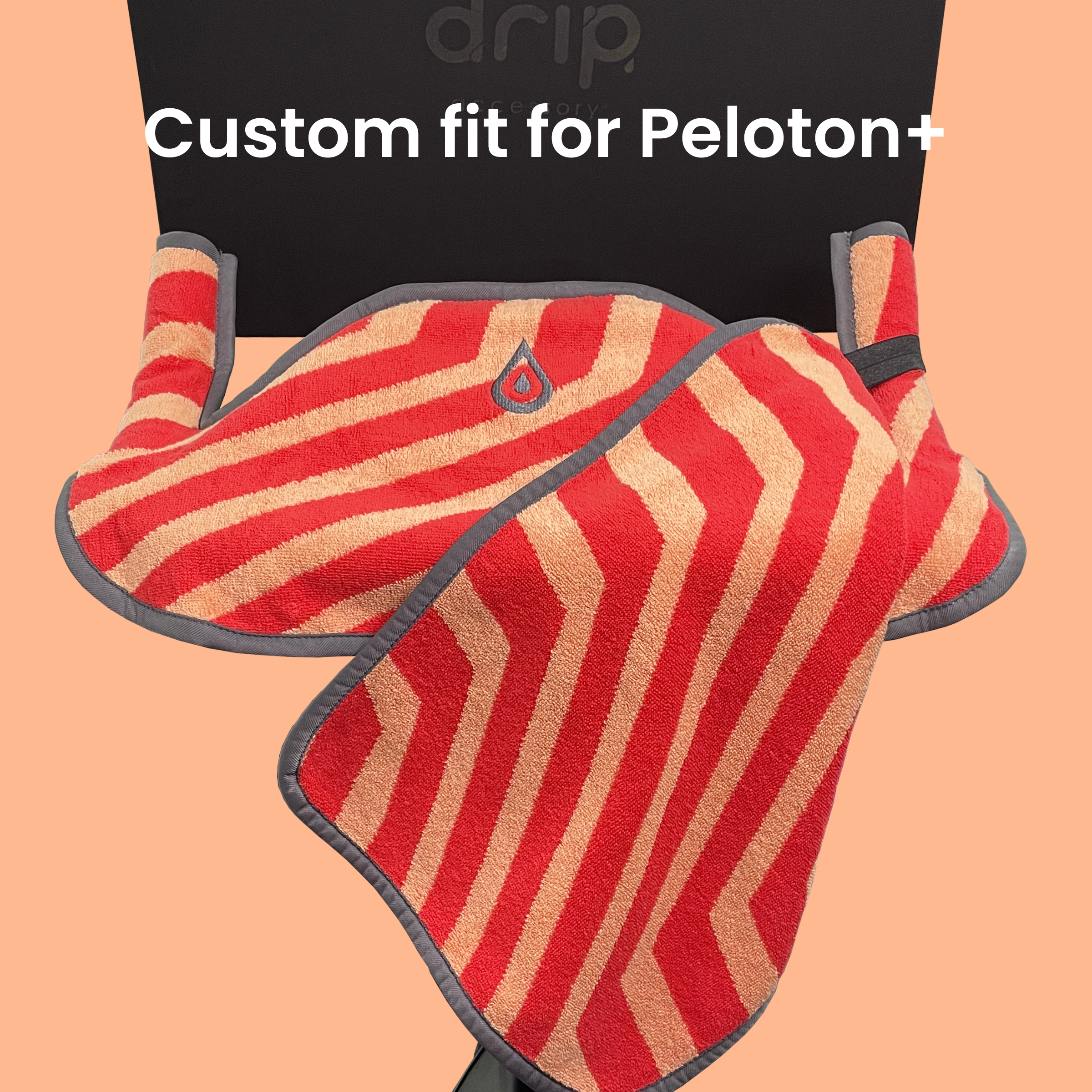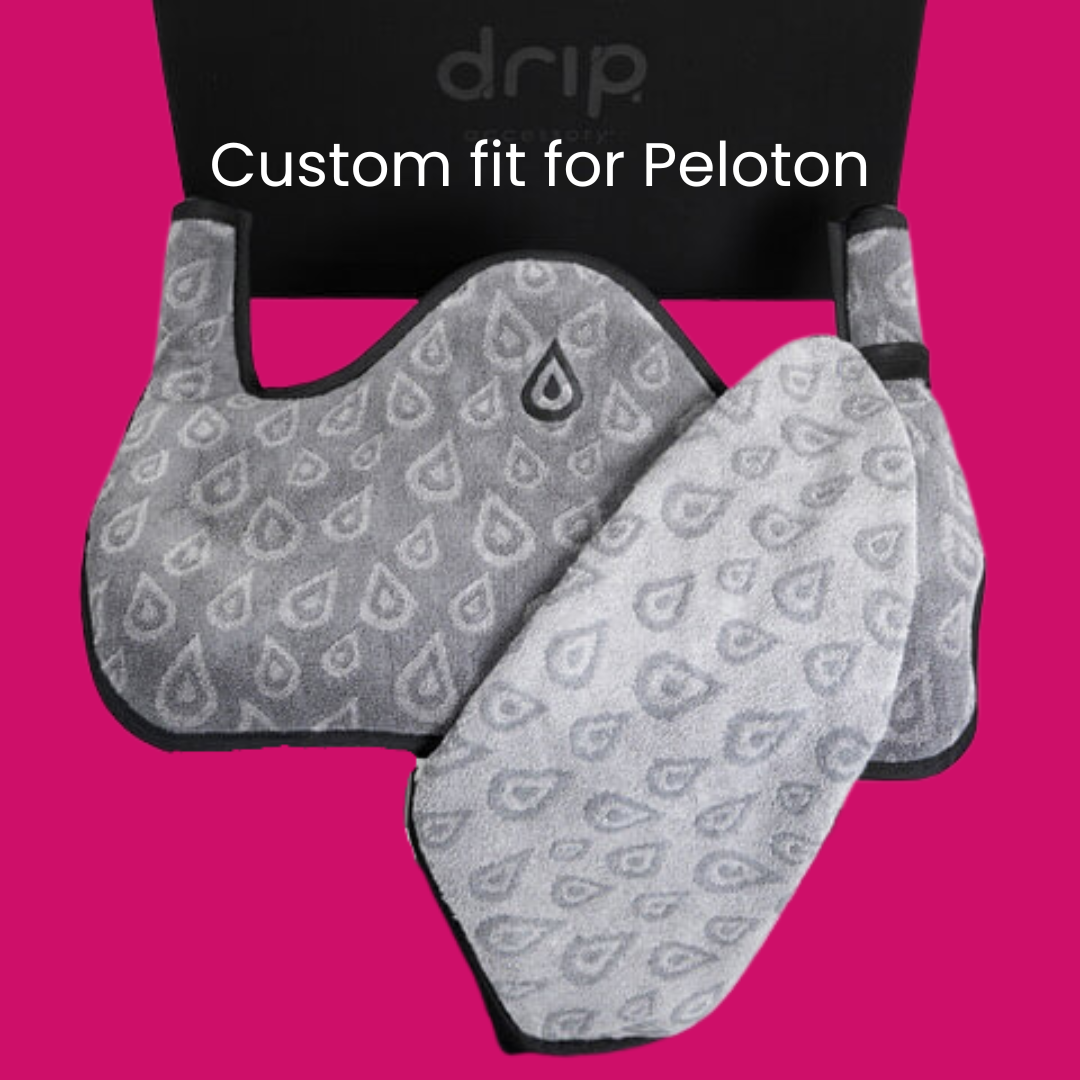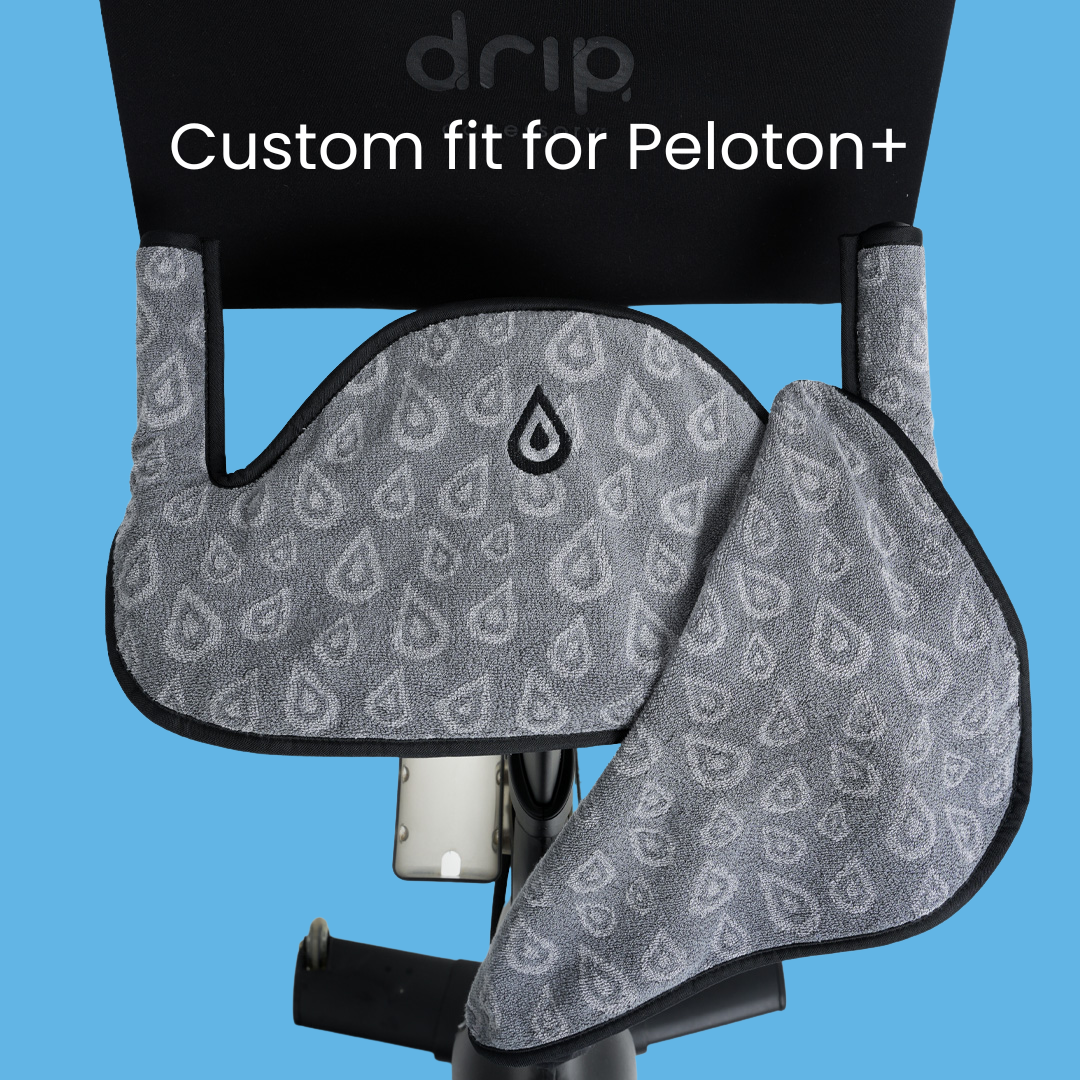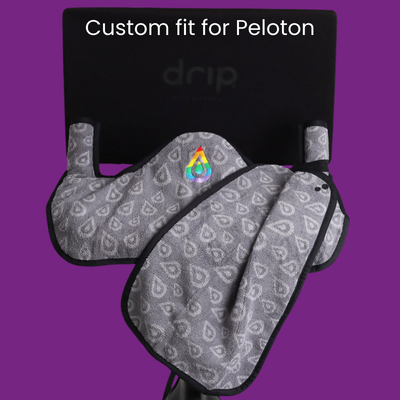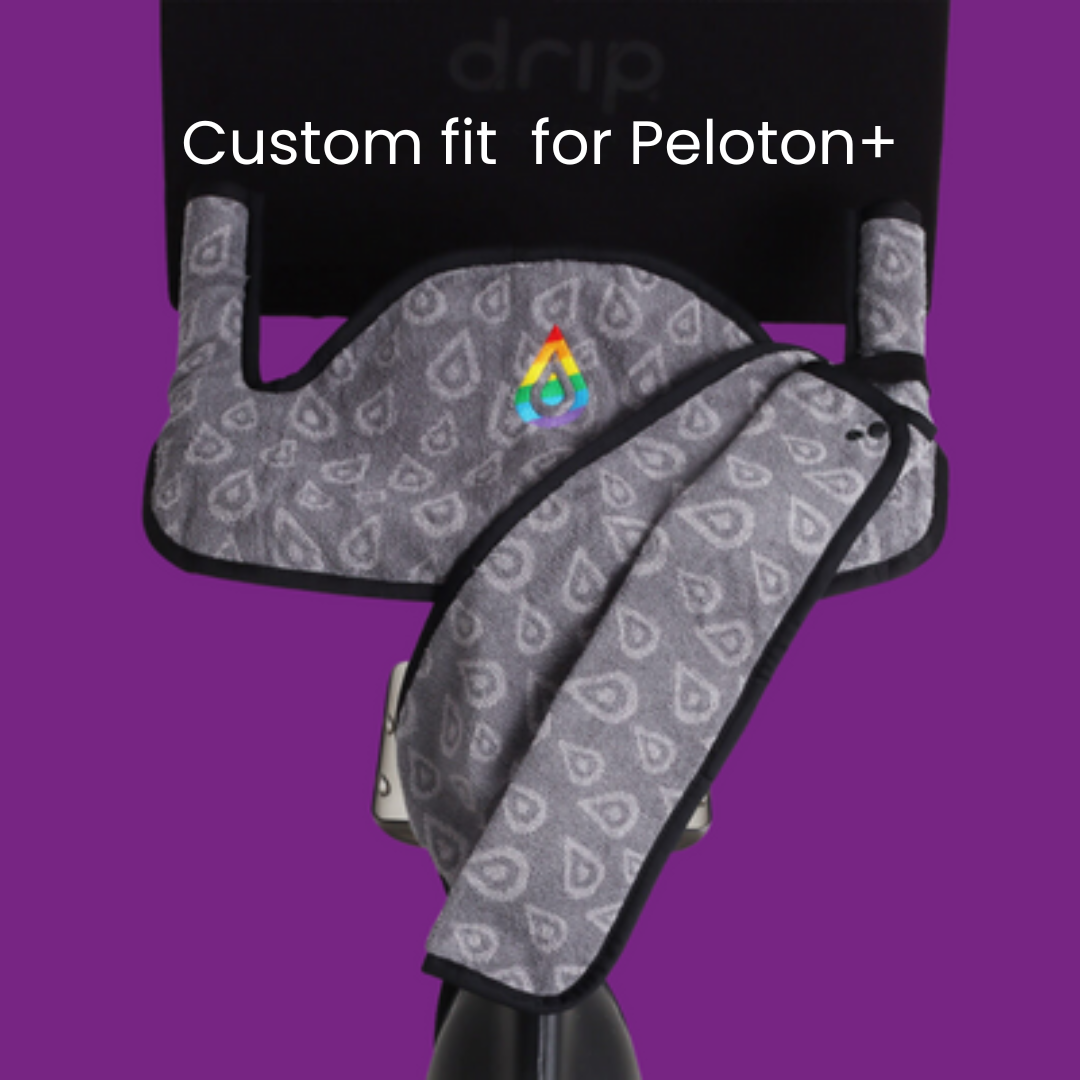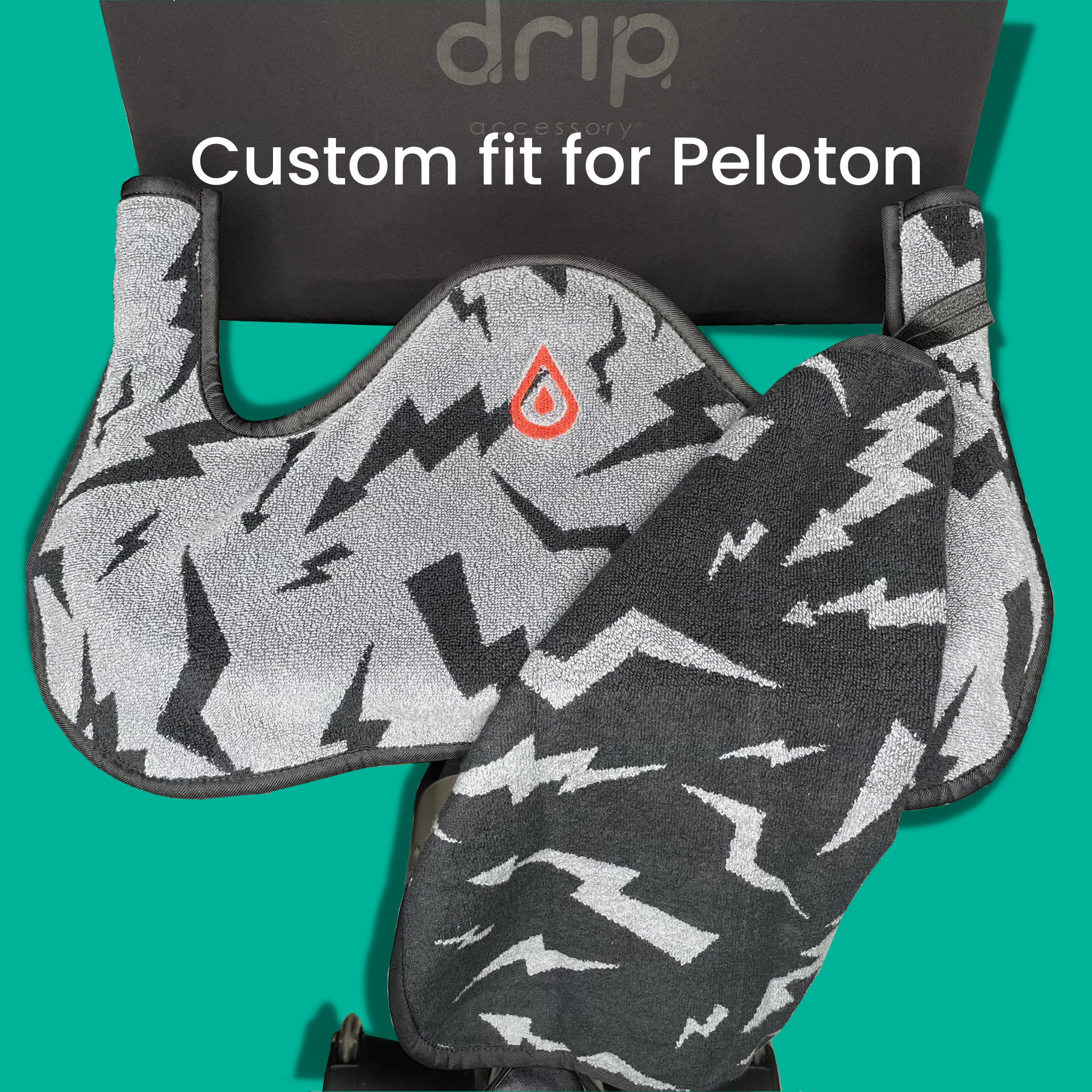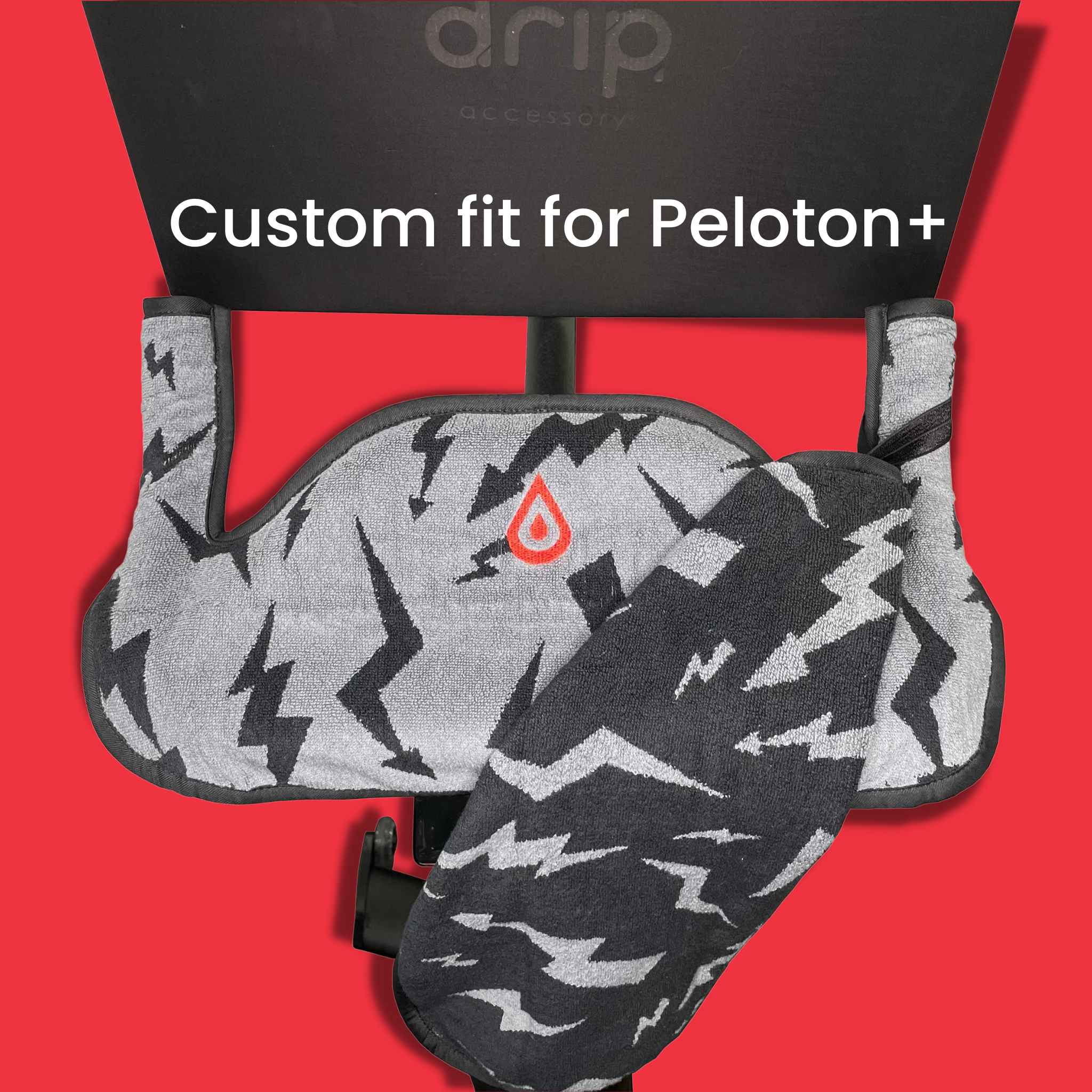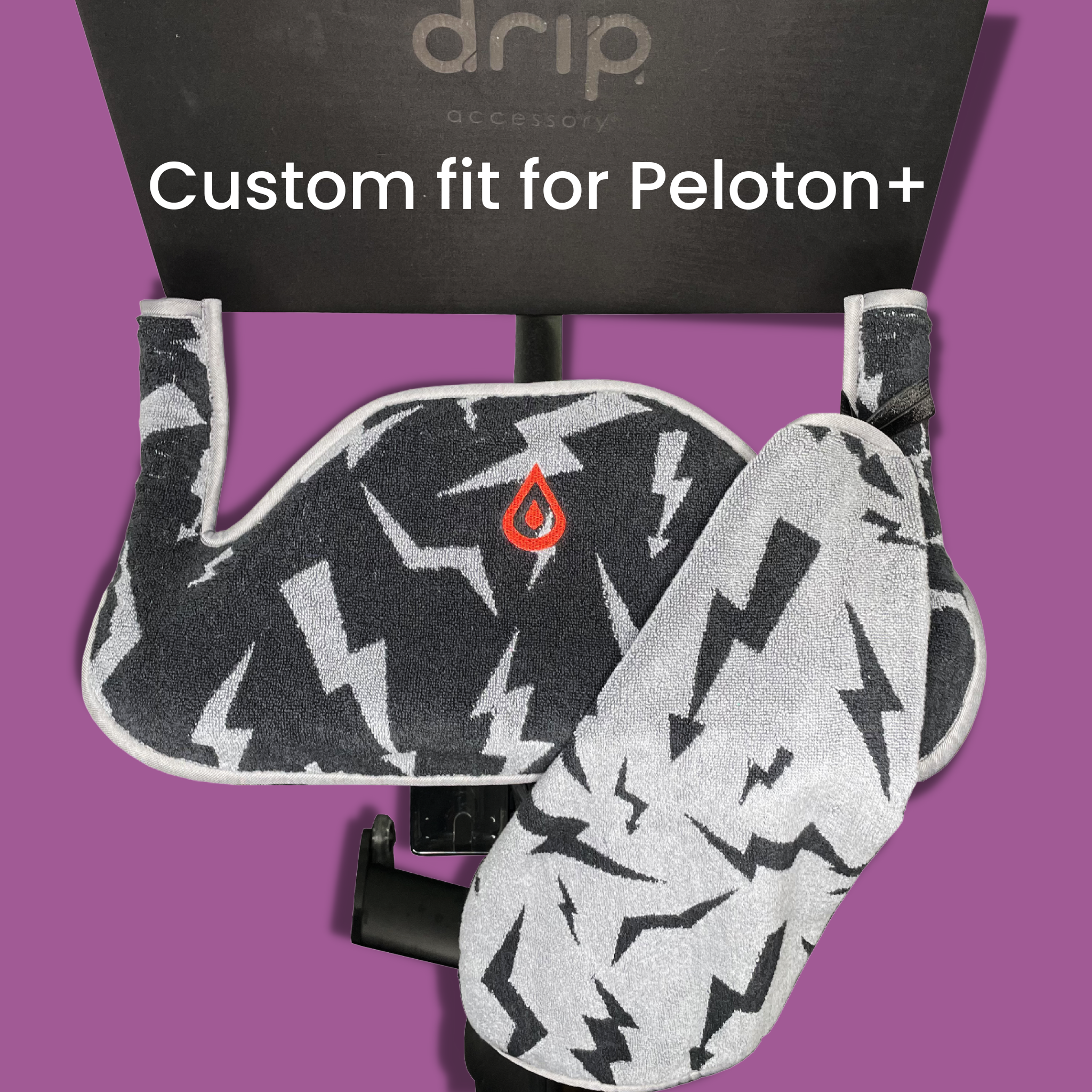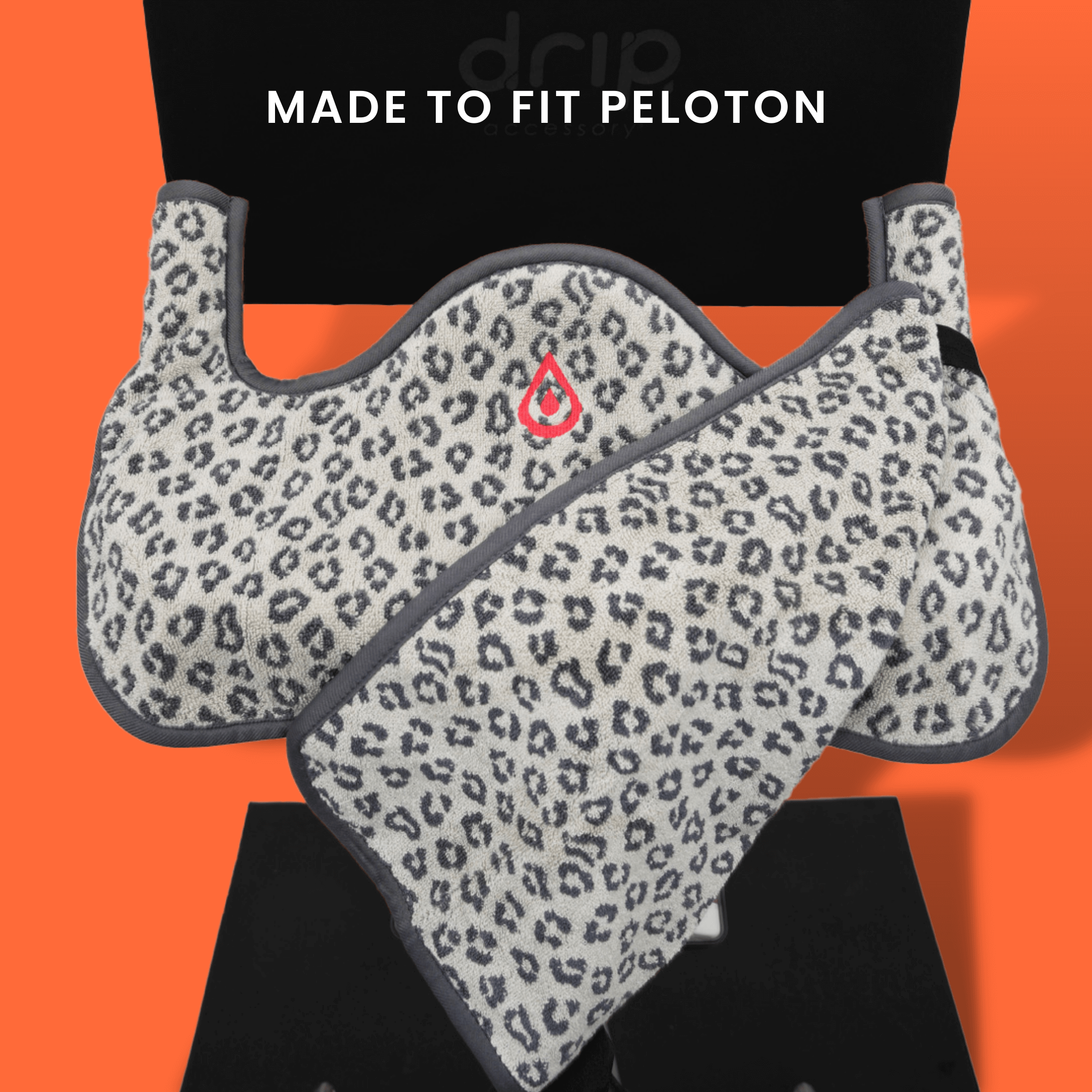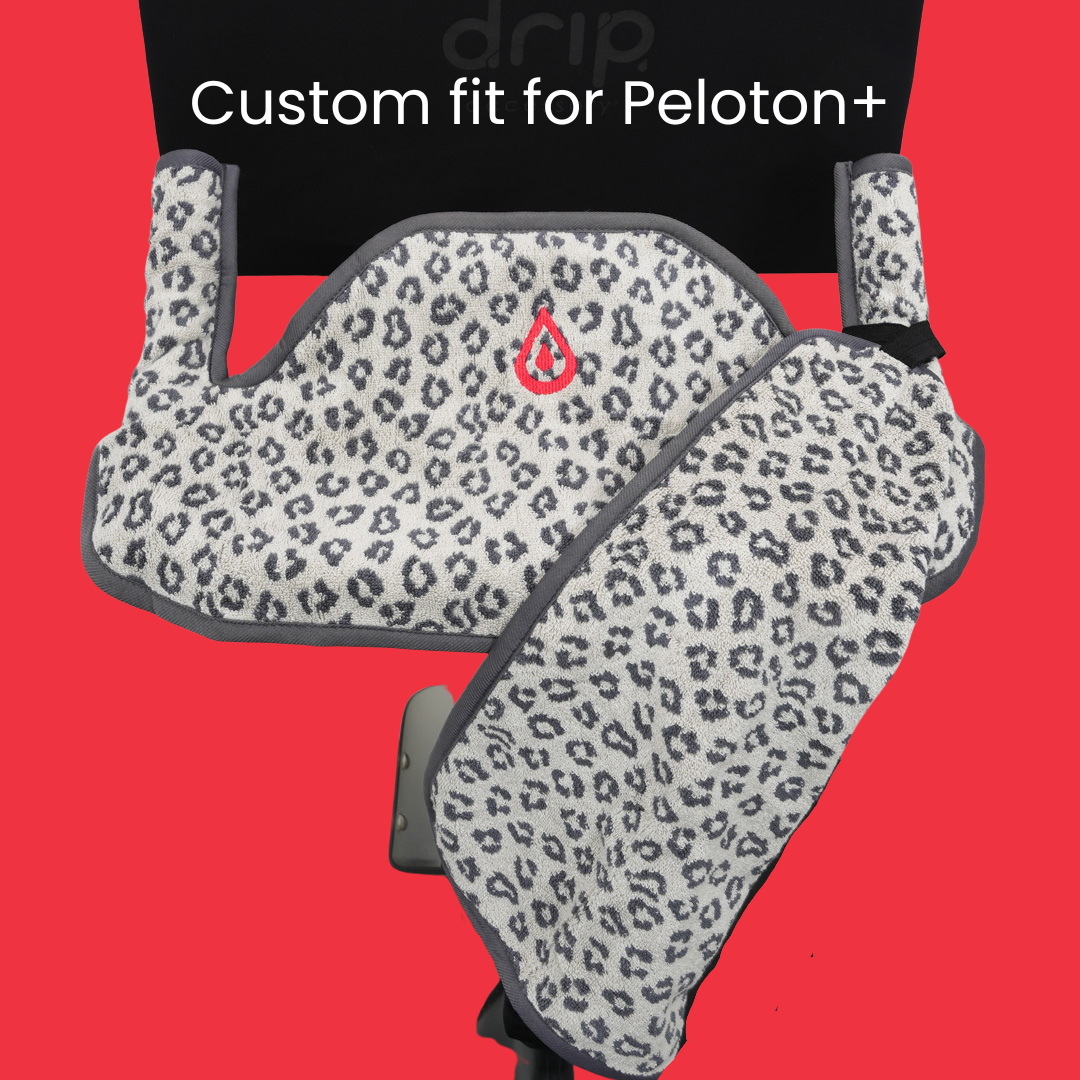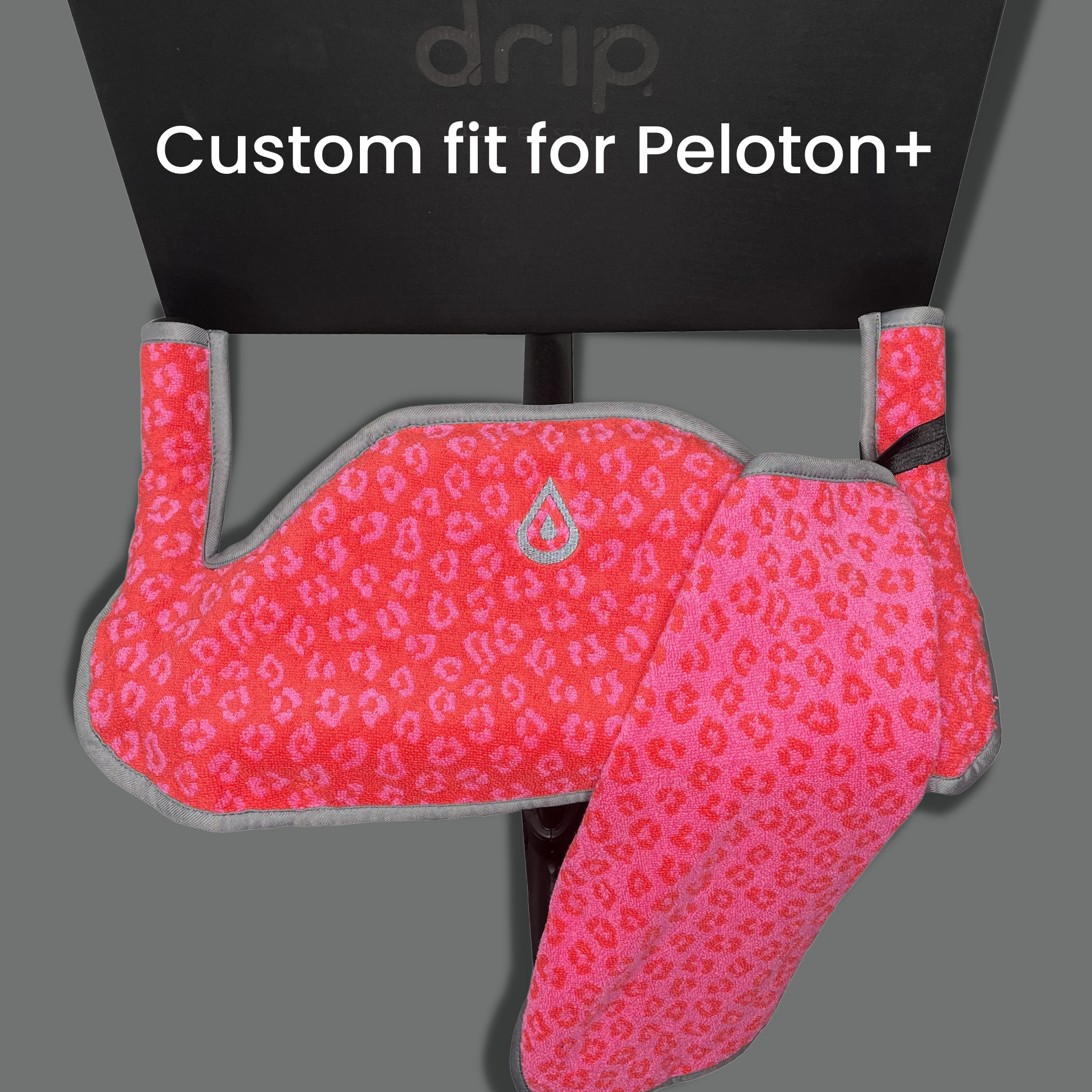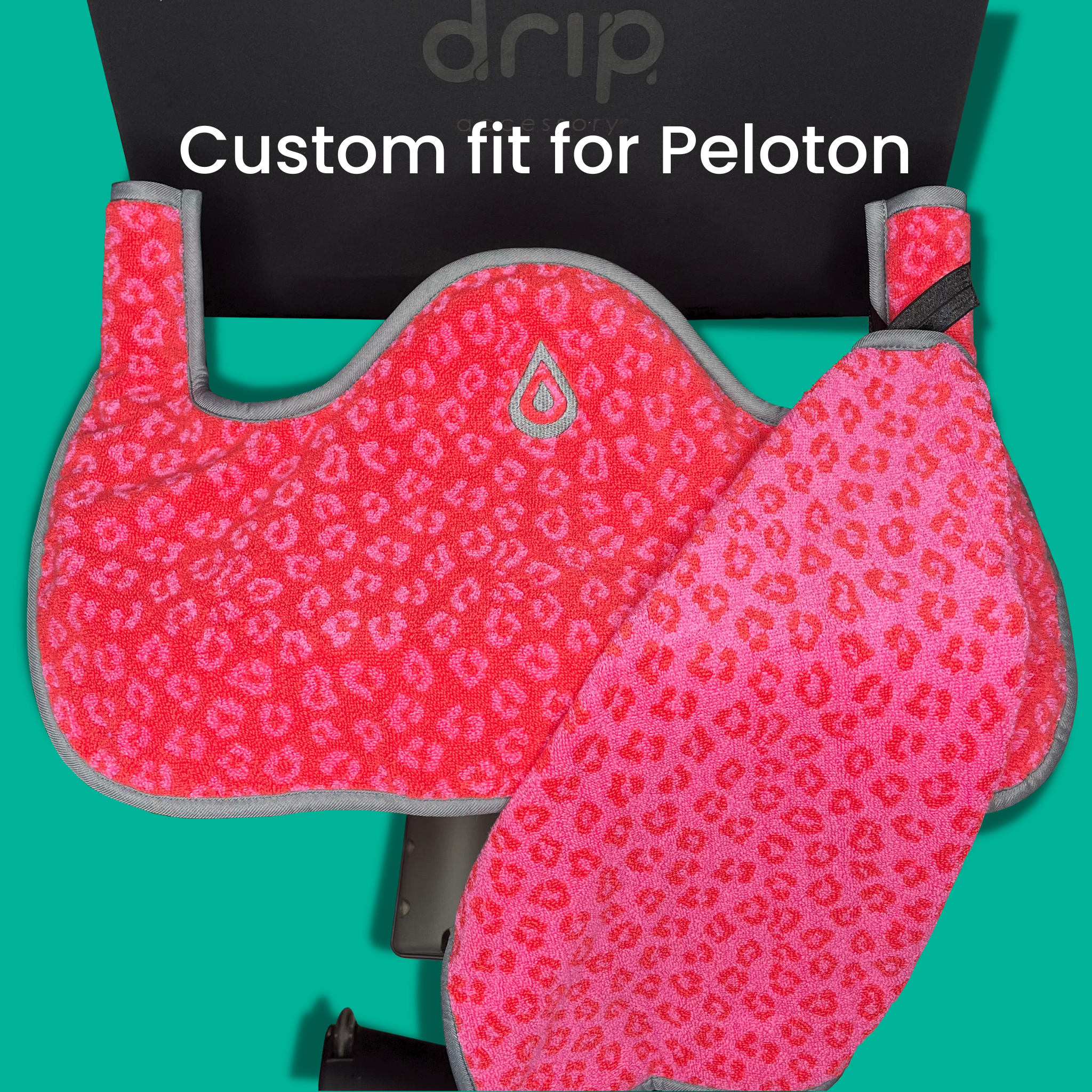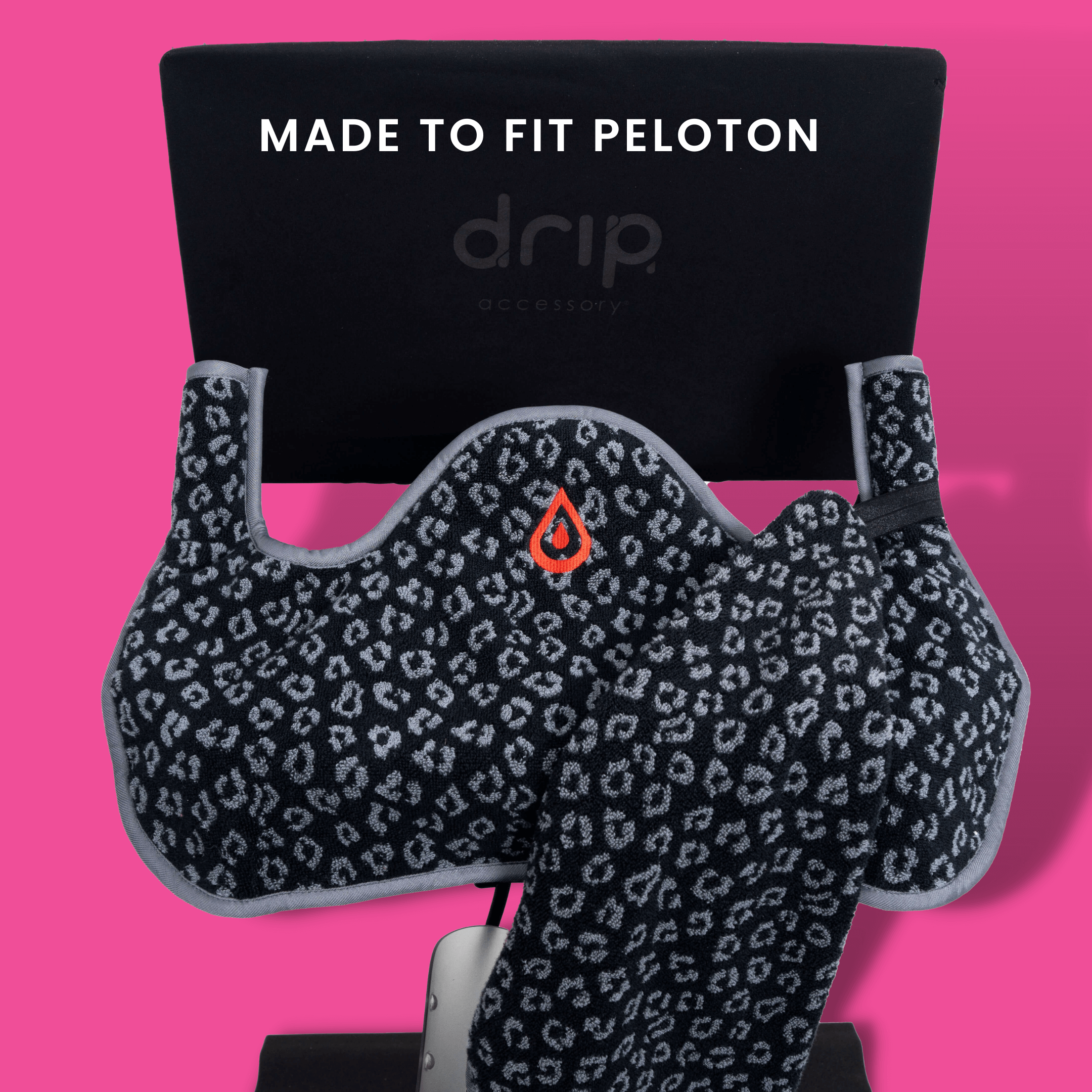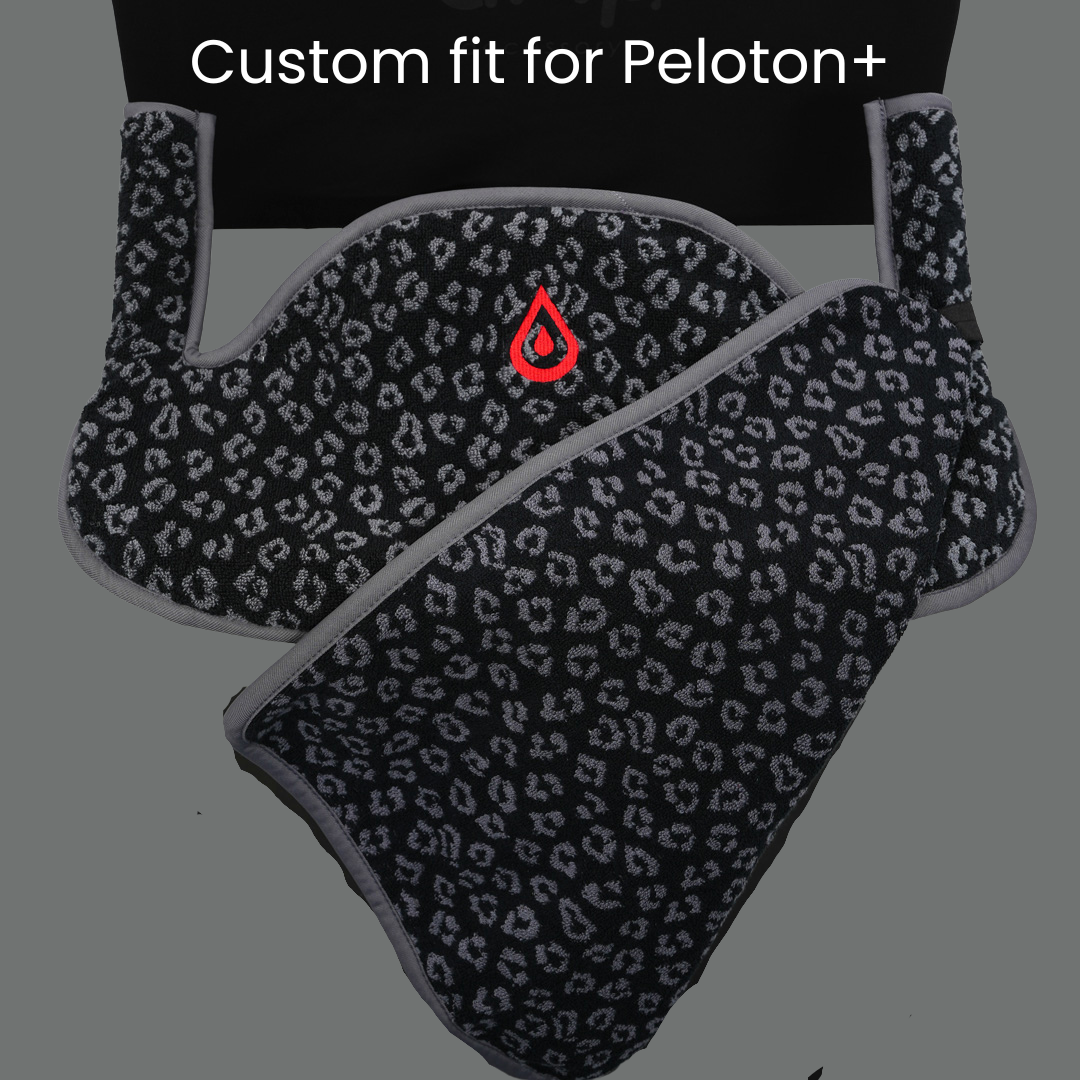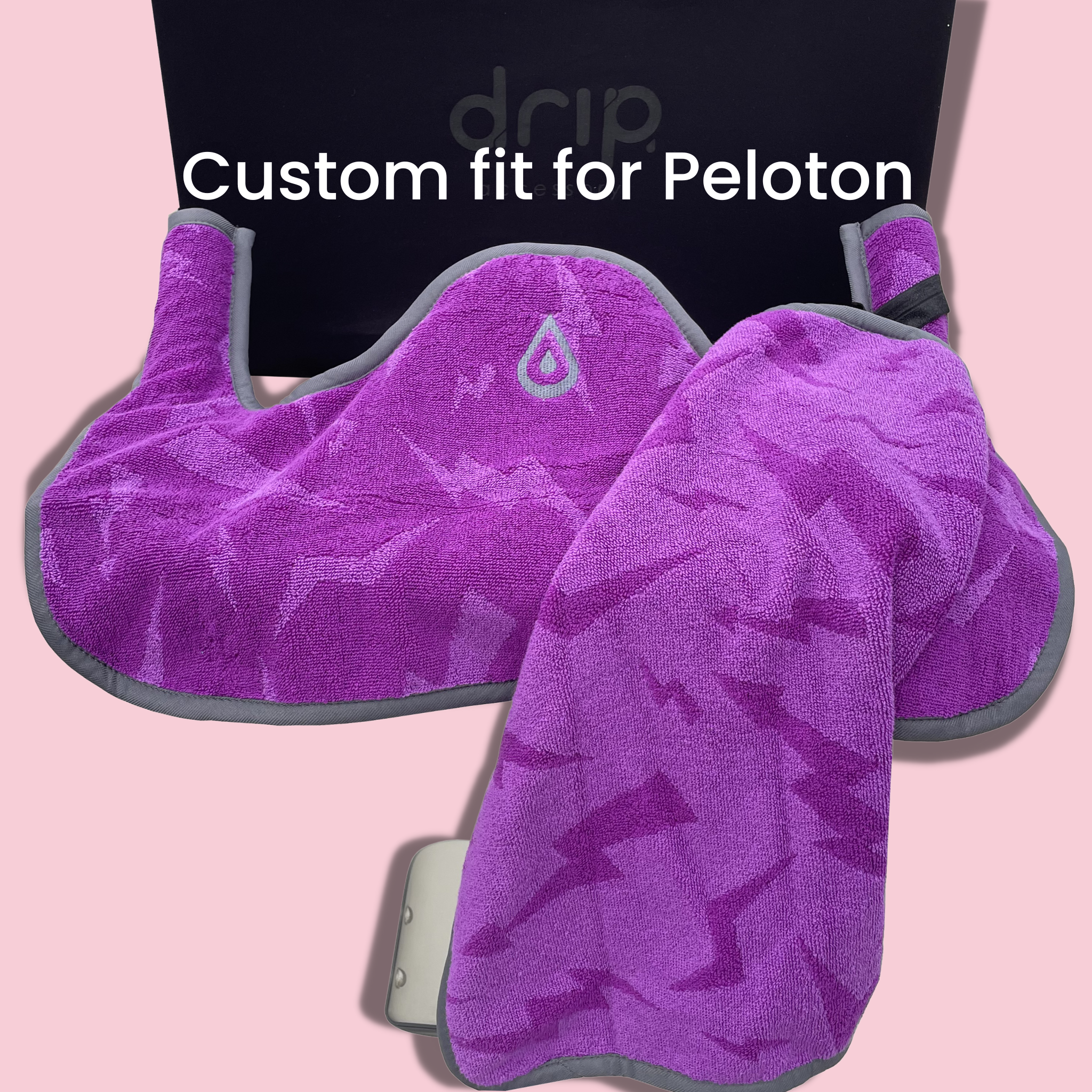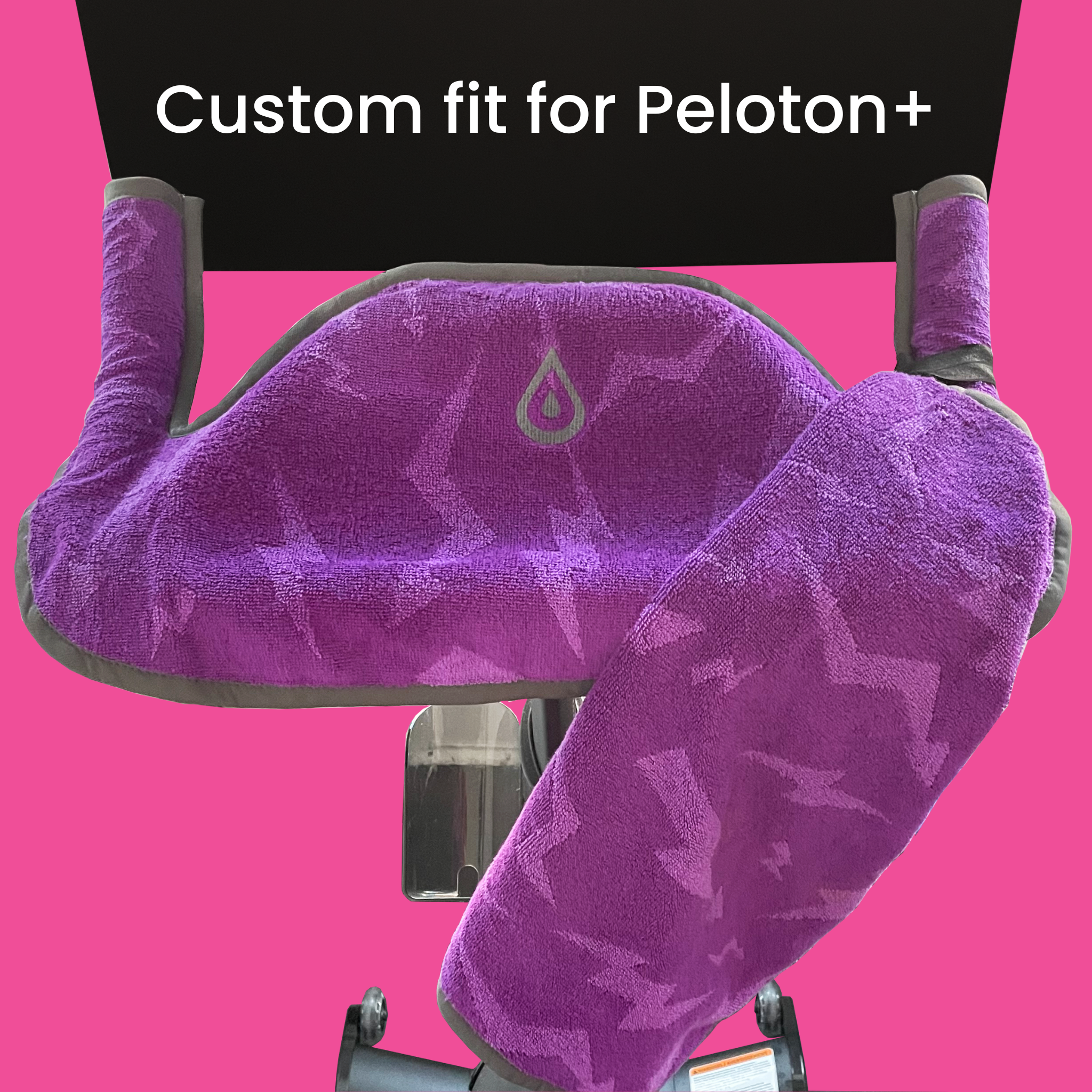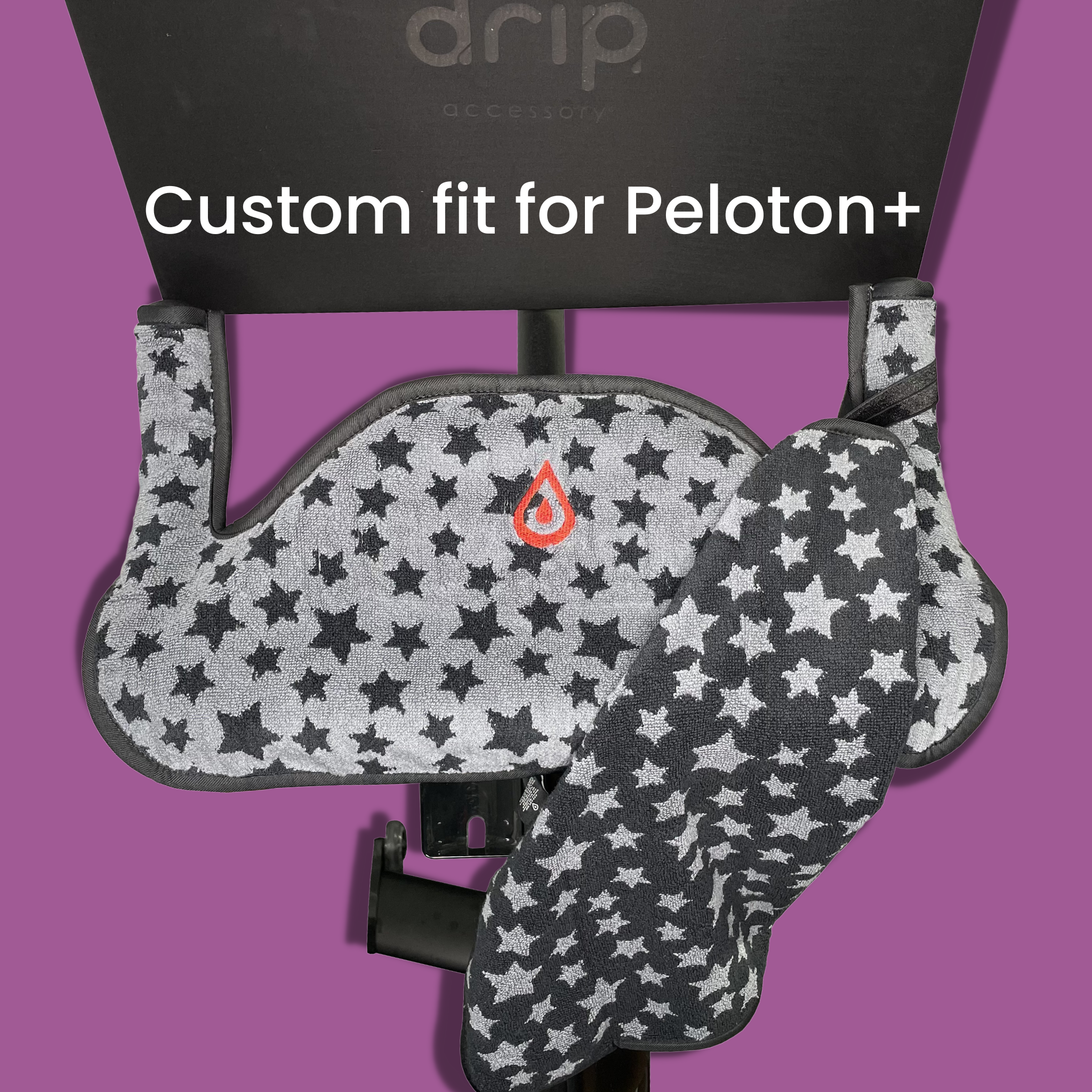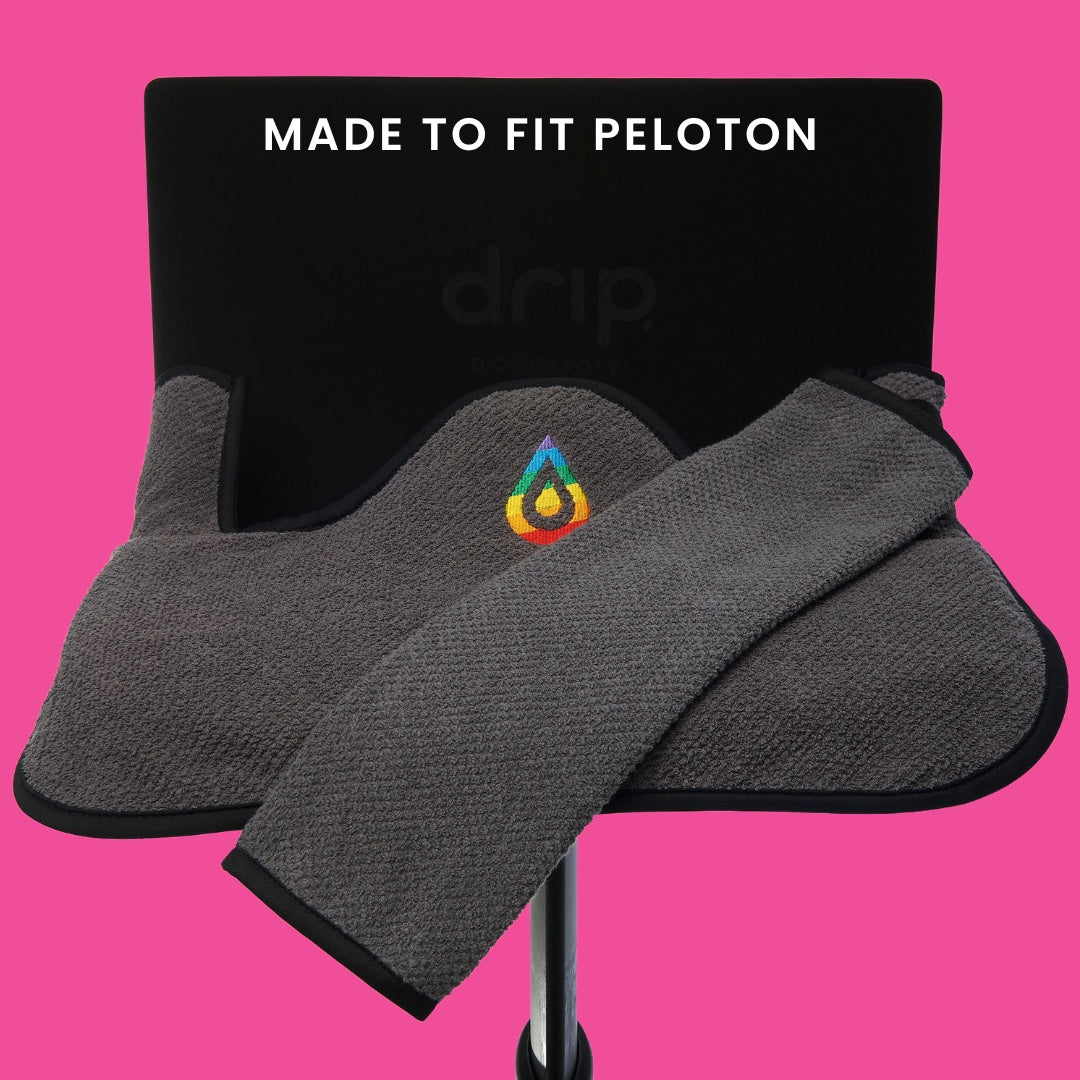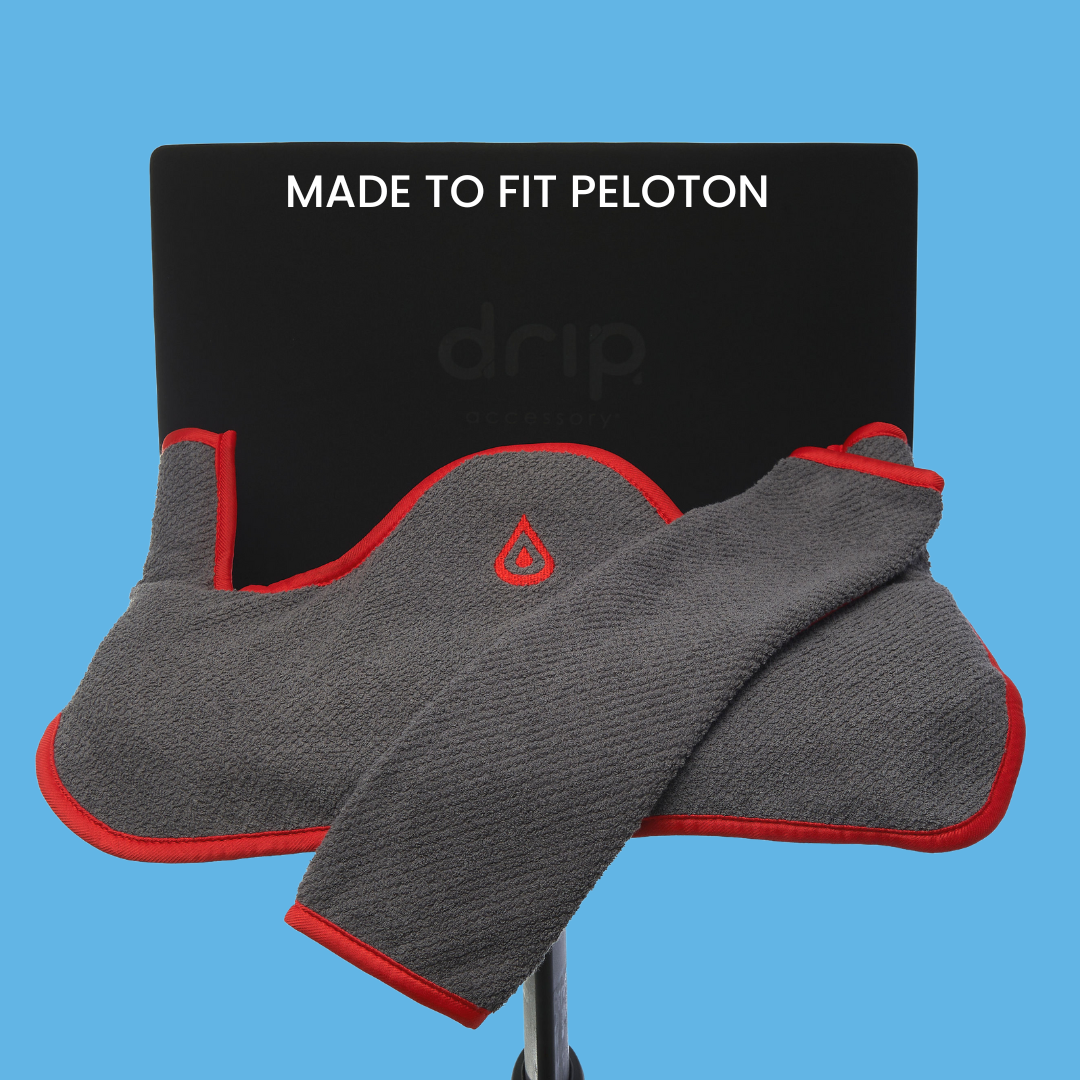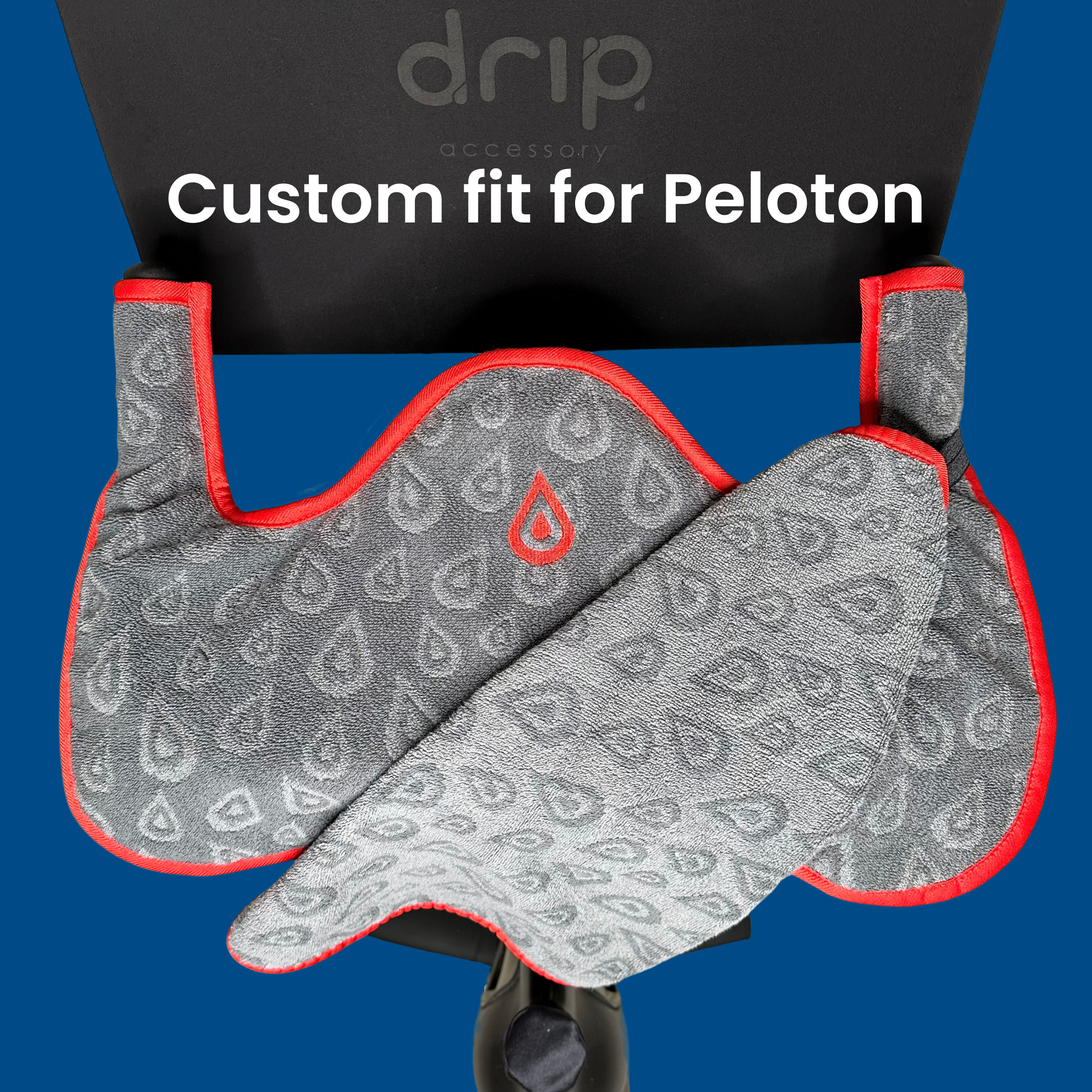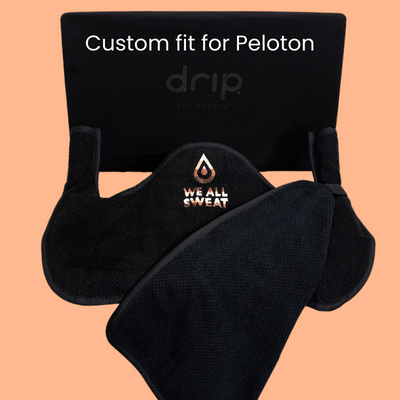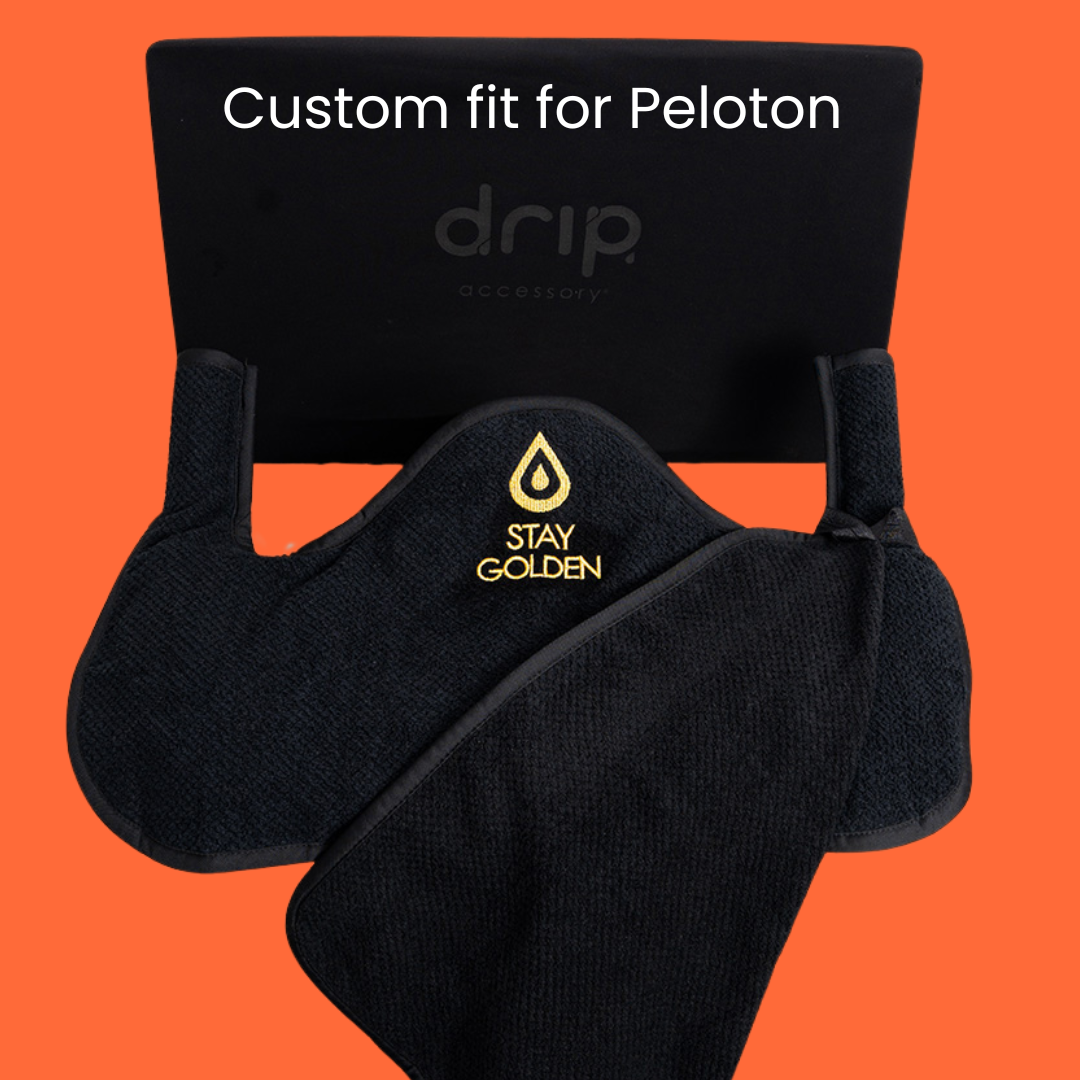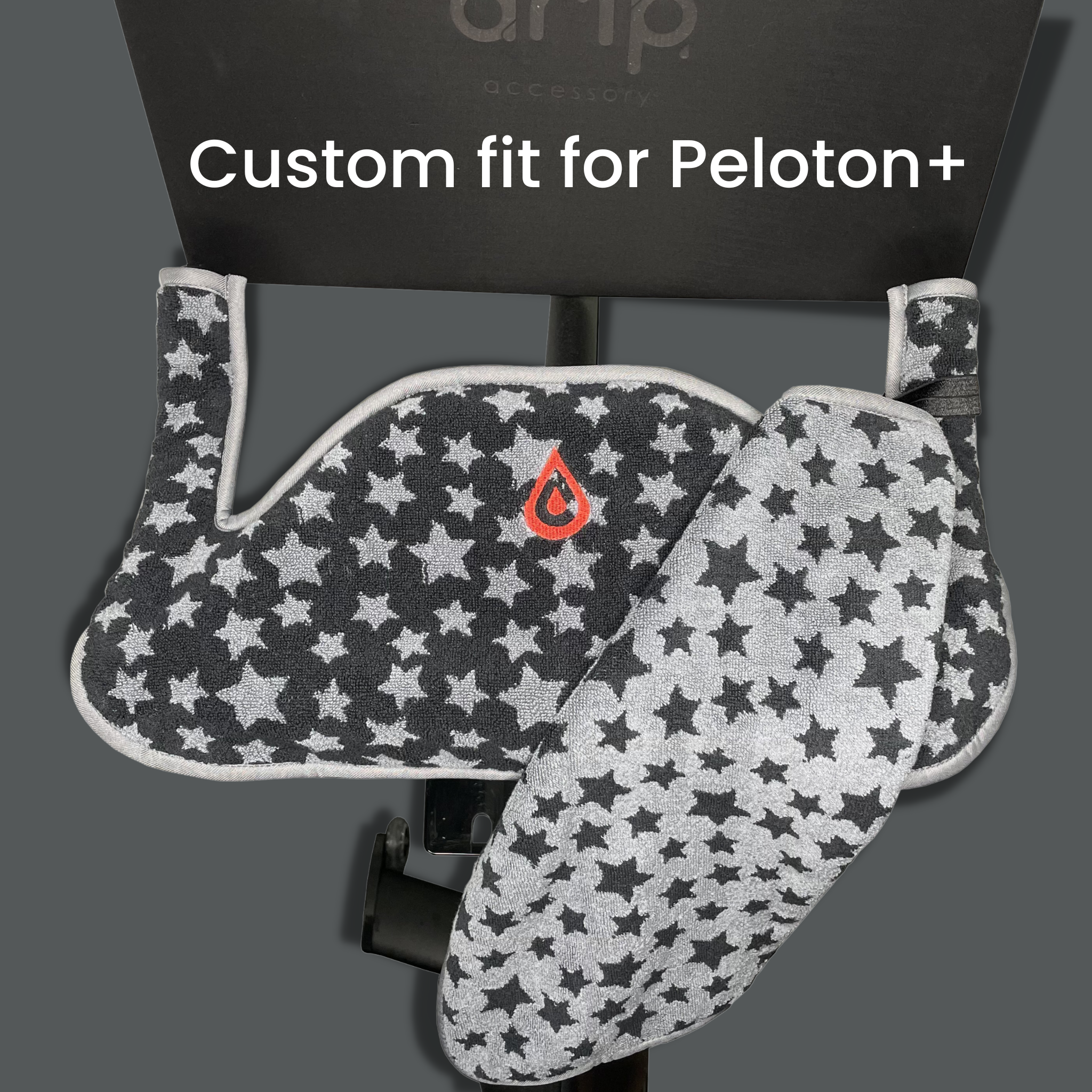 Custom sweat towels 

for use with the original Peloton spin bike and the Bike+

WELCOME TO THE NO DROP ZONE!
This original and custom fit two piece terrycloth towel set is super absorbent.  The Spintowel is designed to protect your investment/Peloton bike from excess sweat.  It provides a firm grip for the handlebars with its custom terrycloth slip cover for the handlebars and an accompanying wiping towel that has our patented elastic loop in addition and all new 'snaps' system that can be integrated with the Drip Accessory, DRIPTOWEL.
Never drip your sweat towel again!
Let customers speak for us