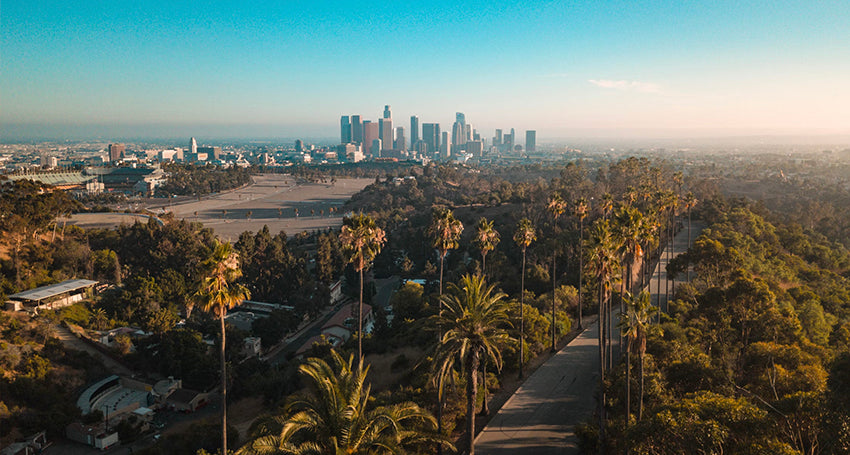 Posted on
---
The 5 Best Spin Studios in Los Angeles, California
From Venice Beach to Verdugo Park, California's biggest city has no shortage of great spin studios to choose from. One of the benefits of living in such a populated place is that you likely don't have to go far to find one, either.
Get your body ready for the beach, hikes, and of course, mountain bike rides by dropping into a session at one of LA's 5 best spin studios!

1) 

Hype Silverlake

(1932 Hyperion Ave, Silver Lake)
Reopened on the site of a previous spin studio by two die-hard spin fans, Hype Silverlake has an amazing local fanbase. They pride themselves on being a welcoming place with plenty of support and new class offerings. With outdoor sessions, a supportive following, a wide range of classes of various intensities, and even their own app to manage your lesson bookings, it seems like everyone who visits has an amazing experience worth repeating.
$179/10 classes, $259/month unlimited



2) 

Chrome Cycle Studio

(#2G, 2180 Westwood Blvd, West Los Angeles)
This boutique shop was the first indoor cycle studio in Westwood, and it's been a staple in the neighbourhood ever since. Catering to newbies and experienced riders alike, the vibe is meant to inspire long-term change for body health and create a welcoming, positive experience. Drop in for an introductory $10 class at one of their multiple daily offerings, pedal along to the beats of the high-end sound system, or hop in for a monthly donation ride in support of a local charity. Here, it's all about creating a great community.
$240/10 classes, $175-$199 monthly unlimited



3) 

Vibe Cycle

 (10112 Riverside Dr, Toluca Lake)
Formerly known as Sycle, the new name for this shop reflects their dedication to great vibes and even better music. Woman-owned and extraordinarily LGBTQ-friendly, it's a place where people of any skill level, background, or ultimate goal can come together for fun and inspired workouts. In addition to the classic spin sessions, there is an element of friendly competition in these classes, too – you can try to one-up your own best time or pull ahead of your fellow riders to end the ride on top. Built-in software records your results and sends it to your inbox so you can keep track anytime, anywhere.
First class free; $205/10 classes, $289/month unlimited + extras



4) 

Rev Cycle

(1457 Colorado Blvd, Eagle Rock)
Offering multiple options like on-site, outdoor, livestream, and on-demand classes, Rev Cycle has made a big impact in the Eagle Rock community. And it's no surprise that the community loves them right back – their instructors, staff, and members are big supporters of local causes, too. They have their own Rev app for easy booking and stats monitoring, and a schedule that ranges from early morning cycles to evening workouts. Whether you're an early bird or a night owl, you'll find a home at Rev.
$210/10 classes, $229/month unlimited



5) 

EvolvCycle

(12038 Ventura Blvd B, Studio City)
As this studio puts it on their site, they're "spa in the front and party in the back". The reception area is calm and welcoming, but the classes are all about music, energy, and the motivation of their incredible instructors. In constant pursuit of challenging workouts that create positive change that sticks, Evolv will push you to do your best, but in a way that's dialed in to be as comfortable and empowering as possible. Plus, with free 90-minute parking nearby, free shoe rentals, and classes to suit any schedule, you've got plenty of reasons to visit besides the exercise itself.
$220/10 classes, $150-$175/month unlimited
Getting Ready for Your Spin Class
If you're new to spin cycle classes, or you've only been following along at home, you might not have everything you need to really get the most out of a studio setting. For starters, the last thing you want to do is share sweat with someone else, so make sure you bring a towel that's up to the challenge. Afterward, you can freshen up with our quick Drip Wipes, helping to get rid of sweat that would otherwise hang around until you can make it to the shower. In fact, there are plenty of accessories to help you make any ride your own – whether you're at home, in a studio, or anywhere else.
Wherever you happen to ride, get the most out of it with Drip Accessory's quality products – made so you can focus on your workout, not on your sweatiness. Once you've tried them, you'll never go to a spin class without them again!
Join Now!
Subscribe to get special offers, free giveaways, and once-in-a-lifetime deals. We promise to send emails you will love.