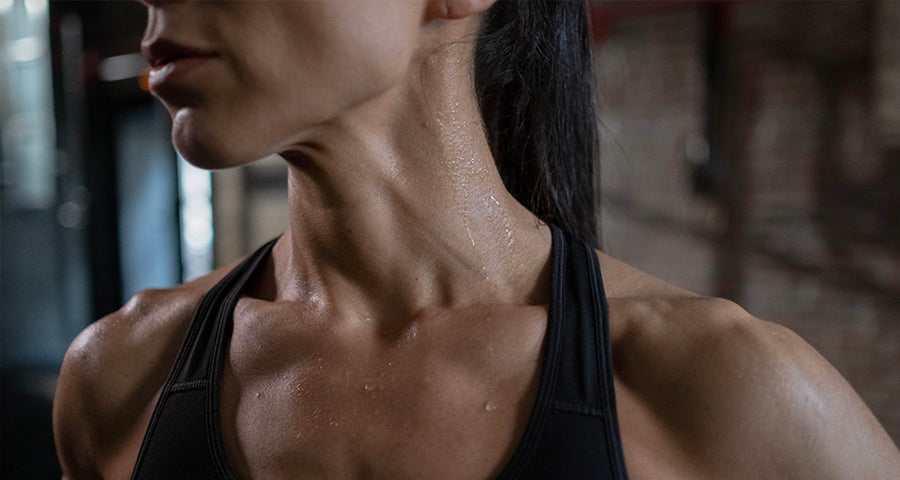 Posted on
---
Is Peloton the Best Spin Bike?
A simple Google search for "best spin bikes" will bring back millions of results in under a second. Clearly, people are interested, and there is a ton of information out there.
However, that doesn't mean it can all be trusted. The best spin bike for a reviewer and the best bike for you are totally different things. You may love some features and particular settings, while someone else can't stand them. So, with that in mind, today we'll go over some of the facts about the popular Peloton bike, and what you can expect by owning or using one. We won't be able to tell you if it's the absolute best – but you'll be able to decide for yourself!
Benefits of a Peloton Bike
Since launching about ten years ago, Peloton bikes have come to dominate the indoor spin space. Choosing to focus their efforts on a streamlined set of products, the company has perfected their Bike and Bike+ offerings over the years. If you're coming from a basic setup without a lot of features, getting a Peloton will feel like buying a brand-new sports car.
They pioneered the use of tablets and streaming classes right to the bike itself, allowing riders who couldn't go out with others to get the thrill of a group setting. To this day, this is one of their main selling points, with HD monitors nearly 2' in diameter for full immersion.
So, is the Peloton bike worth it? Here are some of the main benefits and bonuses of using one:
A huge offering of classes, including more than just spin sessions (e.g., yoga or strength training)

Sturdy steel frame for high durability, all fitting within a compact 2' x 4' frame

Peloton uses high-quality magnetic resistance dials on the standard Bike, and a digital resistance on the Bike+

Great sound quality of the stream helps keep motivation up

Syncing with Wi-Fi and Bluetooth devices, such as heart rate monitors and smartwatches

Inclusion in a competitive and encouraging community of riders – you'll always have a friend to work out with
Cons of Owning a Peloton
Of course, not everyone is a fan of Peloton and their products. Many people point out that, while the company may have spearheaded the use of streaming media for workouts, it is now a common feature across the industry. Some competitors, such as Echelon bikes, have large built-in screens too, while others like Bowflex and Schwinn come with tablet/phone holders so you can use your own devices.
Another big sore spot for people wanting to buy a Peloton is the high upfront price point – of both the bike itself and the subscription to the app. A new bike costs anywhere from $1,395 to $2,495, and the monthly fee for the streaming service is $39. Many people pay for bike and expect the service to be included – but is Peloton free? Not even close.
While everyone is different, some people may also consider the following factors as reasons not to get a Peloton:
The pedal design only works with Look Delta cleats, which are an additional cost

It can't replace the genuine excitement of in-person classes

The high price means that a purchase is a commitment – if you're new to cycling, this can be daunting

It doesn't help much with upper body or overall strength unless you specifically target those areas
Different Types of Peloton Bikes
If you're considering buying a Peloton you have likely noticed that there are two types – the original Bike and the more luxurious Bike+. In many ways these are the same, but as for whether the Peloton Bike+ is worth the extra cost, it depends on your own style.
The main differences come down to the screen size (the Bike+ is a little bit larger) and speakers, as well as the digital resistance on the upper model. This is useful for automatic adjustment during classes to follow the instructor more closely. 
Is The Peloton Bike Worth It?
So, is Peloton the best exercise bike? If you like to work out from home while still getting all the benefits of an energetic class, and you're committed to using the bike often, then it's probably a good investment. It costs a lot up front, but you won't be paying $200+ per month to go to a spin studio and that will add up to big savings over time. When you include the thousands of lessons included with the streaming subscription, you do get a lot of value with the price.
With that said, the Peloton is worth it for people who are truly serious about their indoor spin schedule. If you're a more casual rider that doesn't need anything fancy, or you've got a lot of space to incorporate other exercises, another brand might suit you better. In fact, in other blogs we've gone over some of the market's most popular indoor bikes to help you choose.
If you do choose to pick up a Peloton, you'll want to keep it in pristine shape, which can be tricky with hard riding and lots of sweat. Protect your investment with some perfectly-fit spintowels and supersize your workouts with the right accessories for weights, water, and wiping things down after.
If you aren't sure what bike is best for your needs - take a moment to read our post about The Best Home Exercise Bikes to help you along.  Whatever you decide to ride, we look forward to helping you maintain it for years to come!
Join Now!
Subscribe to get special offers, free giveaways, and once-in-a-lifetime deals. We promise to send emails you will love.